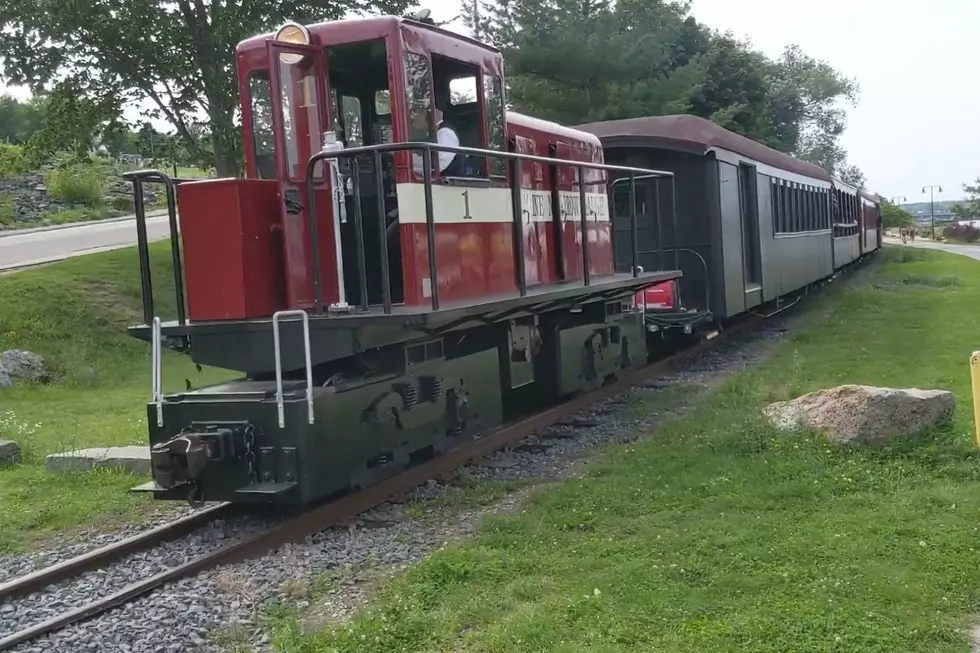 Maine Narrow Gauge Railroad in Portland Running Pride Trains
Townsquare Media - Jeff Parsons
As you likely know, June is Pride Month and there have been several ways that Mainers have celebrated the impact LGBT people have had in the world. Several Maine towns have painted crosswalks the colors of the rainbow, there have been several Pride parades and many Mainers are displaying the Pride flag. Businesses have embraced Pride Month as well, including the Maine Narrow Gauge Railroad.
The Maine Narrow Gauge Railroad runs over the former rails of the Grand Trunk Railroad that ran from India Street in Portland all the way up through Western Maine and into New Hampshire and Vermont eventually terminating in Montreal.
When rail service to Portland was cut off in the 80s due to arson on the rail bridge at the entrance to Back Cove, the rail that ran from India Street to the bridge was no longer in use. The Maine Narrow Gauge took over the line, moving the rail closer together, hence the narrow gauge.
Today they run diesel and steam locomotives along with vintage cars along the former Grand Trunk with beautiful views of Casco Bay along the way.
The Maine Narrow Gauge will be running three Pride trains on Friday, June 17 at 6, 7 and 8 pm and it's a 40-minute trip down and back with a live DJ spinning tunes on board. The train of course will be decked out in the Pride flag as well.
Coach Class tickets are $15 for adults, $13 for seniors, $9 for children ages 3 to 12, and children under two ride free. First Class tickets are $20 for adults, $18 for seniors, $16 for ages 3 to 23 and under 2 are free.
https://z-p42.www.instagram.com/p/CQUQCTiLQsn/
Where To Find The Best Ice Cream in Each of Maine's 16 Counties