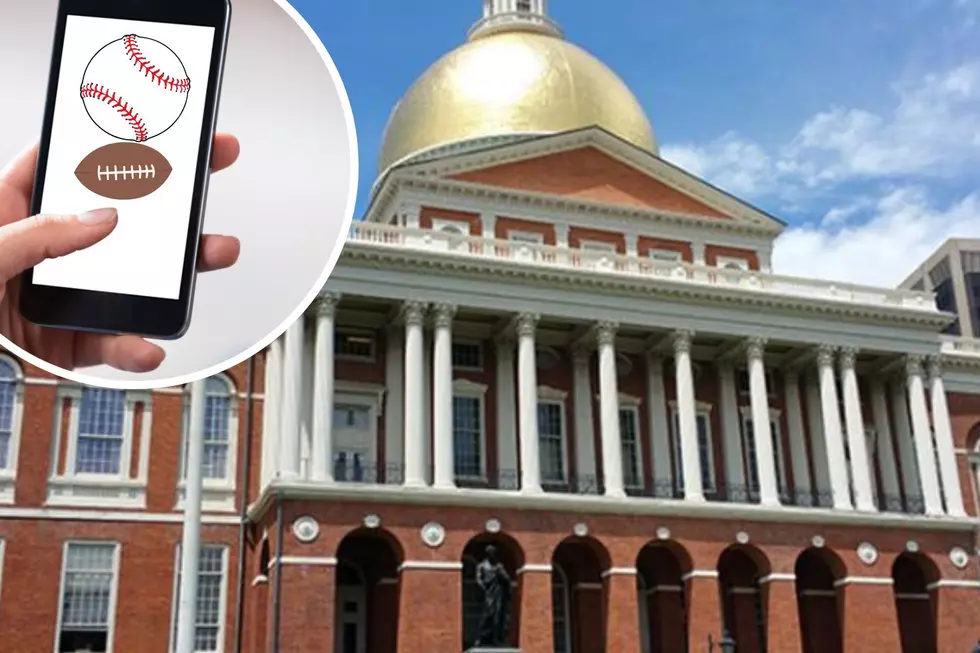 Legal Sports Betting in Massachusetts is a Signature Away
Massachusetts State House, cell phone (Commonweath of Massachusetts)
Legalized sports betting is a signature away from becoming reality in Massachusetts after the legislature reached an agreement in the final session.
"I am proud to announce that the Sports Betting Conference Committee has reached an agreement on legislation that will legalize wagering on professional and collegiate sports in Massachusetts, bringing the immense economic benefits of a legal sports betting industry to MA," House Speaker Ron Mariano wrote on his Twitter account on Monday morning.
Massachusetts Gov. Charlie Baker has encouraged the legislature to approve sports betting as not to miss out on the revenue generated.
"We filed a bill in 2019 and again last year to make sports gaming legal. MA is losing out to neighboring states on this, especially during big games," Baker tweeted in February. He has 10 days to sign the legislation.
WBZ radio reported that the bill will permit betting on professional sports but not Division 1 Massachusetts teams. The exception would be if they are involved in a college tournament like March Madness.
Those placing bets would have to be at least 21 years old. Bets placed in person would be taxed at 15% and 20% for online and app bets.
30 other states including New Hampshire and Maine allow legalized sports betting.
It's not clear what agency will regulate sports betting if Baker signs the bill into law, or when betting would start.
Contact reporter Dan Alexander at Dan.Alexander@townsquaremedia.com or via Twitter @DanAlexanderNH
Trending Stories for Seacoast Current (July 18-24, 2022)