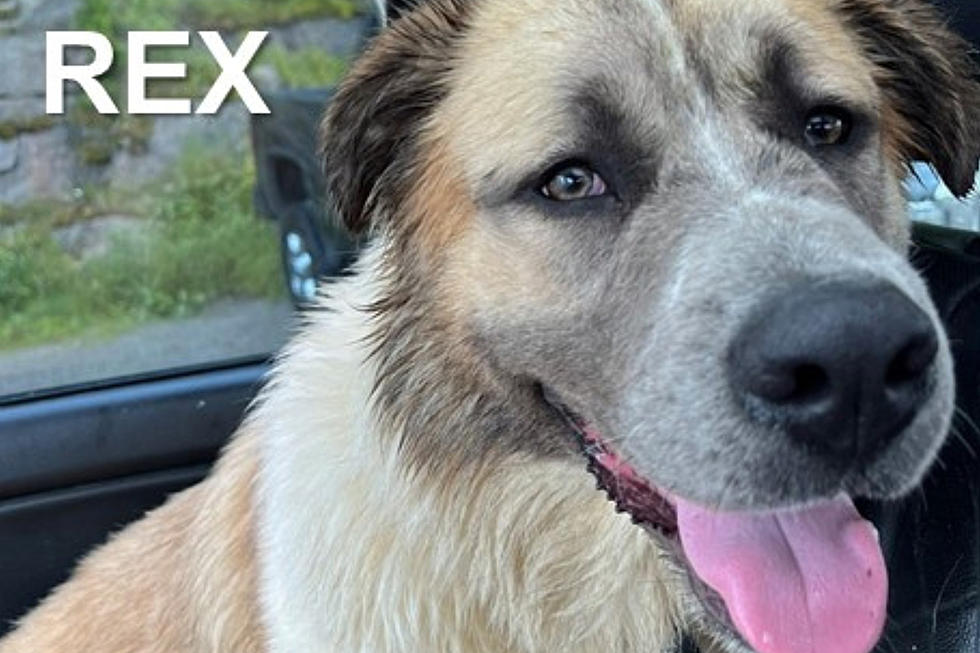 Heartbreak in Maine: Family Still Searching for Dog Who Fell Off Boat
Maine Lost Dog Recovery via Facebook
A family dog named Rex went overboard off of a lobster boat on Saturday, September 9, near the vicinity of Kimball Rock, Stonington and Isle Au Haut.
Sadly, he has not been found despite the family and others continuing the search.
Rex is wearing a collar with his identification.
If you have any information, contact Keelie at (510) 660-4408.
Search teams are still looking for Rex, hoping to locate him on a ledge or on an island nearby. However, it's been difficult because the fog the other day claimed the air and created zero visibility, making the search for Rex very hard.
According to Maine Lost Dog Recovery, Rex is an 11-month-old Great Pyrenees Red Heeler mix. He weighs 80 pounds.
As you can tell from the post above, Rex is a beloved family pet and the family is asking to help with the search if you can.
Numerous individuals online are sharing their comments about the dense fog and offering comforting words during this challenging time. They are also pointing out the presence of many islands in the area, emphasizing the need for boats to assist in the search efforts.
As far as we are aware the search has not been called off. The family was even boating around the islands calling out to him.
The Town of Stonington is helping as well as the Maine Lost Dog Recovery.
We all hold hope for Rex's safe return, which would alleviate the family's concerns. We will closely monitor the situation.
Tips To Conquer The Dreaded Maine Fruit Fly
I can't tell you how annoyed I am by the sheer amount of fruit flies I have in my Maine home and I found out how to get ride of them, once and for all. Check it out.