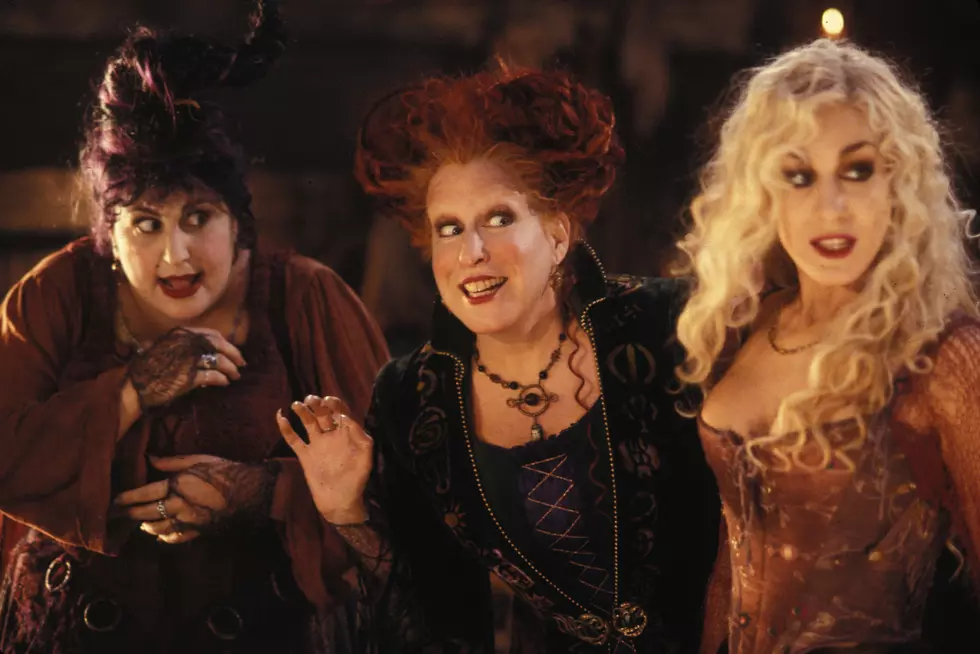 Hocus Pocus 2 Casting Maine & New Hampshire Residents
Buena Vista
If you want to run "Amuck, Amuck, Amuck", keep reading...
According to the What's going on in Rhode Island Facebook page, Kendall Cooper Casting needs YOU! Well, they don't need you, but when you hear what they are casting for, you'll NEED to audition.
Have you ever wanted to be cast in a Disney movie? You know, make your big break in Hollywood? Welp, HERE IS YOUR SHOT! Kendall Cooper Casting is looking for extras to play in Disney's upcoming and long-awaited Hocus Pocus 2.
This opportunity is open to everyone regardless of age, race, gender, or size. Kendall Casting is seeking people with dance experience, adults between the ages of 18 and 22, and men with shoulder-length hair or longer. The filming location will be in the Providence, RI area.
Auditioners picked to play extras will need to expense their own housing because housing will not be provided. Filming will run from October thru December, roughly 12+ hrs a day, and will happen Monday through Friday.
Audition submissions should be sent to Kendall Cooper Casting HERE!
6 Maine Ghost Towns You Never Knew Existed
Considering the area that we now call the State of Maine has been inhabited for thousands of years (first by the Native Americans and later by European settlers) it shouldn't come as any surprise that we have a few "ghost towns" in our state. Here are six ghost towns listed by
Hotels.com
11 Cool Maine Towns You Need To Visit In 2021
Here are eleven Maine towns / cities that you should make a point of visiting this year
DIY Tie-Dye Instructions
If you are looking for a fun, wearable, art project for the kids, try this throwback idea.
The Abandoned Central Maine Sanatorium
In operation from about 1914 until 1970, the sickest TB patients in Maine were sent to this sanatorium in Central Maine. After the final TB patients left, it was used as a hospital for alcoholics and as a nursing home. Its final chapter ended in 2001. Check out a video of the exploration of the building
HERE
Hey, have you downloaded our FREE app? If not, you totally should. With the app, you can stream us anywhere at any time; you can also send us messages, win exclusive prizes, and you'll even get the latest breaking news sent right to your phone. Want to download the app right now? All you've got to do is enter your mobile number below, and we'll send a download link right to your mobile device. It's that easy!