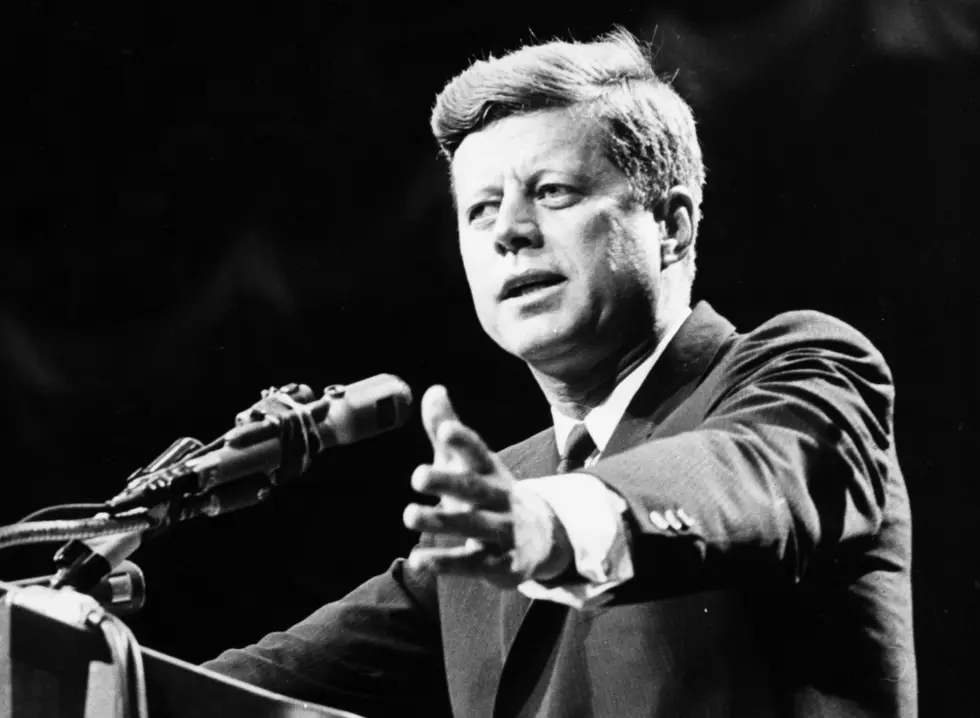 Have You Heard the Recording of JFK Being an Angry New England Sports Fan?
Getty Images
By now, you've probably seen "the greatest of all time" (barf) LeBron James having a toddler-level freakout when he didn't get a foul call against the Celtics.
In case you missed it, here's the man they call a "better player than Bird" and the "new Michael Jordan" acting like a seagull just stole his fried dough:
It's easy to mock LeBron, and also fun, so keep it up. But we New Englanders are famous for our sports freakouts, so it's best not to laugh too hard.
In fact, one of the most irrational sports tirades of all-time emanated from one of New England's most famous sons. Bonus: it came directly from his desk in the Oval Office.
On a Wednesday morning in March 1963, President John F. Kennedy had just settled in to start his day when he was distracted by an ugly hockey score. The men's U.S. Hockey Team had a rough time overseas, frustrating JFK.
In fact, the President was so angry, he actually placed a call to aide David Hackett to put the players on blast, going so far as likening them to "girls."
And best of all: the entire conversation was captured on tape…
It wasn't one of President Kennedy's finest moments. But as it occurred just months before tragedy struck (which you can revisit in Stephen King's greatest novel ever), it's at least funny to hear the Brookline, Massachusetts, native have a classic, angry, irrational New Englander moment.
Would JFK have gone on to become "Jack from Hyannis Port," calling in to complain about the newest Red Sox commentator or debate who's the worst Celtic of all time? It's fun to think about.
Let's Tour JFK's Grandparent's Home in Boston, Massachusetts That Sold
30 Celebrities That are Red Sox Fans
There are many celebrities that are a part of the Red Sox Nation! Some have season tickets while you may see some at only a couple of games every year.