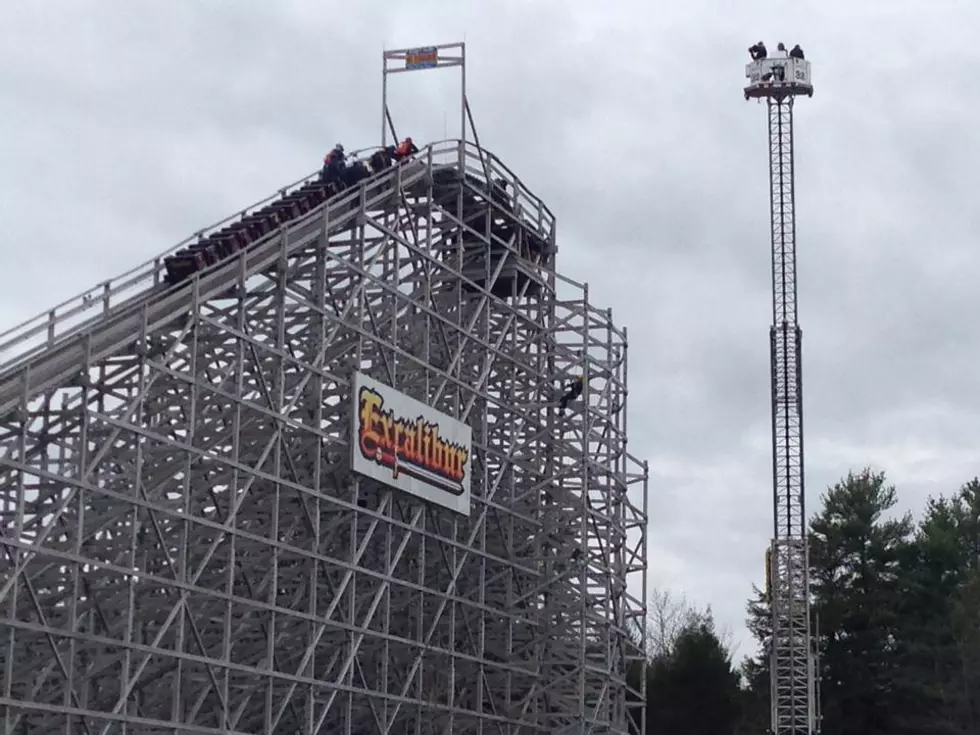 Grateful Maine Mom Searching for Doctor that Helped Her Son After Funtown Injury
Facebook via Funtown Splashtown USA
If you were at Funtown Splashtown USA last week, then you may be able to help this mother from Maine find a mystery doctor who helped her son in one of his most painful moments.
Last week, while doing what most Maine kids do during summertime in Vacationland, a kiddo named Leeland was living his best life at Funtown and had just finished riding Excalibur when his leg got stuck while he was exiting the ride. According to what Leeland's mother, Kim Gammon, told Channel 8 WMTW, the mishap caused Leeland to dislocate his knee and left him with immense pain.
That's when the "angel" doctor, as Kim refers to him, approached Leeland and Kim and mentioned that he could help. He re-set Leeland's knee on the spot and popped it back into place, a move that Kim said "potentially saved his knee," especially since Leeland plays tons of sports.
So far, there's been no luck in finding who that doctor was. In her post to the Biddeford, Maine Facebook page, Kim mentions that she believes the doctor was an older, clean-cut gentleman with glasses, although he may not have been wearing glasses after an observer of the whole situation mentioned she didn't remember the doctor with any on.
Another commenter mentioned that he possibly could be a doctor from away as opposed to a Mainer, with Maine (and especially Funtown) being a big tourist spot during the summer season. But even so, you'd think the doctor would mention helping Leeland out at some point when someone in his life asks him, "How was Funtown?"
According to what Kim told WMTW, Leeland is on crutches for the time being, but avoided any serious injury or broken bones and is recovering well. If you are the "angel" doctor or figure out who it was, reach out to Kim on Facebook, as she's very interested in thanking the doctor for both helping Leeland and also keeping her calm during the whole ordeal.
14 Images That Have Been Projected on Funtown Splashtown's Astrosphere Over The Years
LOOK: Oldest Disneyland Rides From 1955 to Today
Stacker
, set out to compile a definitive list of every Disneyland attraction you can enjoy today and ranked them by their age. Using real-time data from
Touring Plans
, Disney archives, and historical news releases and reviews, our list starts with exciting recent park additions and stretches back to the oldest opening-day classics. This list focuses on the original Disneyland Park, so you will not see any rides from its neighboring California Adventure located just across the promenade. Read on to discover the oldest Disneyland rides you can still ride today.