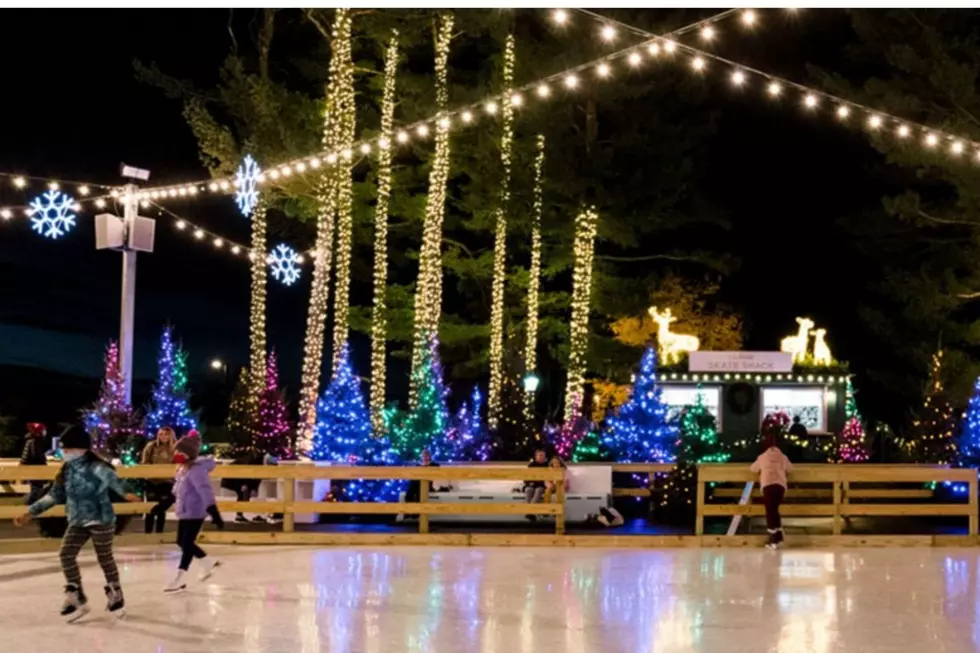 Free Ice Skating Returns to Freeport, Maine, at This L.L. Bean Rink
Visit Freeport via Facebook
If you're looking for a fun time for the entire family, L.L. Bean has got you covered once again this year with their Northern Lights Holiday Celebration at their flagship store in Freeport.
There's a lot to see and do at Northern Lights, but one of the highlights is going ice skating at L.L. Bean's skating rink in Discovery Park. It's absolutely free and if you don't have your own skates, they provide skate rentals for free too.
Skating is open from 9 a.m. to 8 p.m. depending on the weather. However, with cold temperatures on the way in the next few days and no signs of rain, it sounds like the weather will be perfect to lace up your skates and hit the ice.
That's not all though. What are the holidays without trains?
In the camping section of the L.L. Bean store is a display of Freeport in the 1950s with a model of the L.L. Bean store and model trains featuring former railroads in Maine including the Maine Central, the Boston and Maine, and the Bangor and Aroostook Railroad. The display runs from 9 a.m. to 9 p.m.
The kids will also love meeting Santa's reindeer. We're talking real live reindeer! That happens on Tuesdays from 4 p.m. to 8 p.m. in Puffin Park.
There's a lot to see and do at the Northern Lights celebration to put you in the holiday spirit. The event runs now through December 31. If you want a complete list of events, you can go to L.L. Bean's website or visitfreeport.com to plan your day.
16 Famous People You Probably Didn't Know Were Born In Maine
From accomplished newspeople to actors and actresses to pro wrestlers, here are some very famous people that you may not realize were born in Maine
9 Majestic Maine Lakes
One of the things that attracts boaters, fishermen, nature lovers, and outdoor adventurers to the State of Maine are our majestic lakes and ponds. The state has close to 100 decent sized lakes and thousands of much smaller lakes and ponds. We have selected 9 of the most striking lakes for our list.