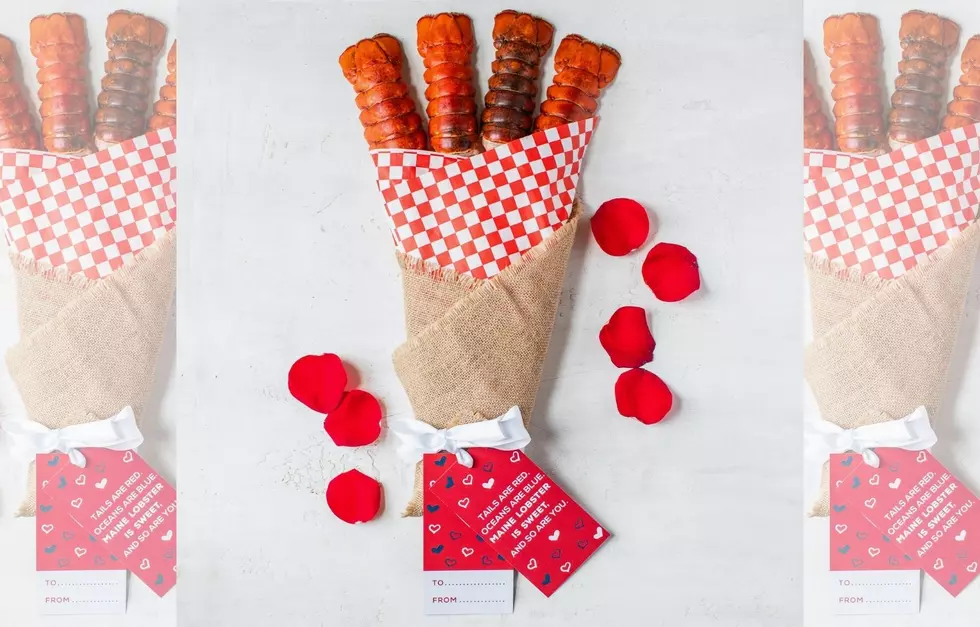 Forget Flowers, Send Your Loved One A Maine Lobster Tail Bouquet
via hancockgourmetlobster.goldbelly.com/
Hancock Gourmet Lobster Co. based in Topsham, Maine is giving your local florist a run for their money this Valentine's Day.
Teaming up with the Maine Lobster Marketing Collaborative, Hancock Gourmet Lobster Co. is offering a lobster tail bouquet for your sweetheart.
You know what they say, the fastest way to a man's heart is through his stomach. And as for the ladies, I think I speak for all of us when I say that there's nothing like the switch from being hangry to finally eating. This is also the perfect gift for the Maine loving person from away to remind them you care.
This bouquet is truly a unique Maine gift. The bouquet features 4 lobster tails on skewers, wrapped in Valentine's Day themed paper, burlap, and a ribbon. Pair it with a stick of butter and some corn on the cob and you're golden!
Interested in being the Valentine's Day VIP? Order your lobster tail bouquet here from Hancock Gourmet Lobster Co.
Enter your number to get our free mobile app
KEEP READING: 3-ingredient recipes you can make right now
What Are the Signature Drinks From Every State?