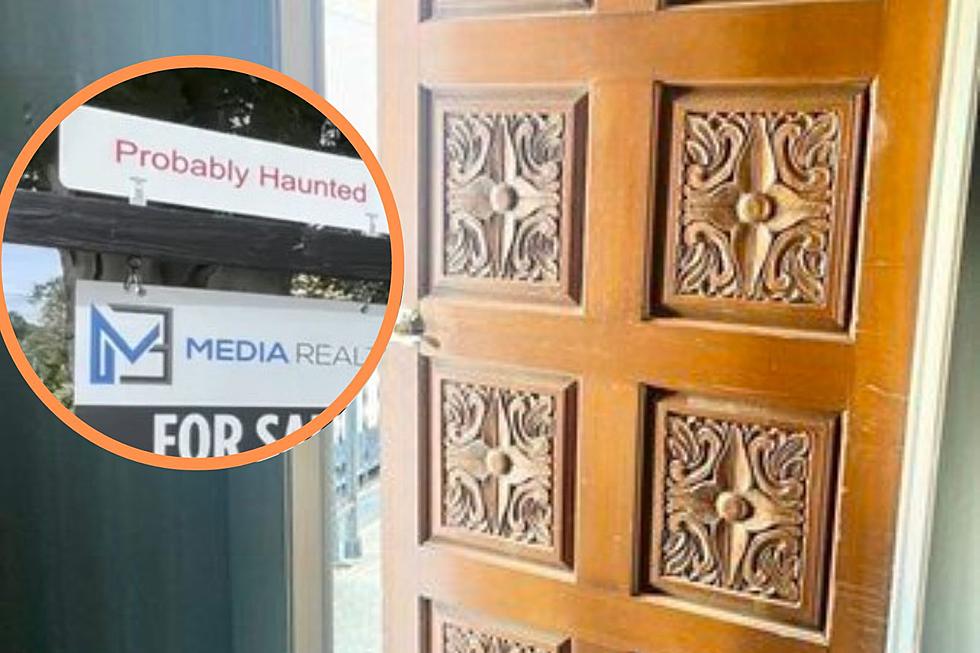 For Sale Sign Says This House in Massachusetts is 'Probably Haunted'
Erika Kristal Eucker Media Realty/Misaha Black YouTube
Enter, if you dare?  Who knows at this point, since this 173-year-old historic house at nearly 5,200 square feet in the heart of quaint, downtown Millbury, Massachusetts, went from being a house to a funeral home.
Listed by Erika Kristal Eucker with Media Realty, 56 Main Street was originally built in 1850 as a single family home, and when those owners put it on the market in the 1940s, the current family turned it into a funeral home.  According to the listing, this home has extraordinary presence and space. Who knows whether that includes ghosts?
It's been standing for many years and certainly some history to go with it.  Not sure if it truly is haunted, but given the age, I suppose it's a possibility.
With a price tag of $769,000 and sitting on nearly an acre according to the listing, it's easily converted back to a single family home unless, of course, you want to go into the funeral home business.  Or how about a spooky bed and breakfast or inn?
Either way, it comes with several massive living spaces that you could easily turn into a living room, dining room, family room, and office with sitting rooms to spare.  It also has three bedrooms upstairs, as well as five bathrooms throughout.  The listing says this home has two kitchens and several porches, along with a walk-up attic and full basement.
It comes with a three-car-garage, so it definitely sounds and feels like the complete package when it comes to a beautiful family home (except for that whole funeral part, which has lovingly been going on for 75 years).
It's Pumpkin Spice Season. Top 10 2023 Pumpkin Spice...What?
2023 Top Pumpkin Spice Products.
Gallery Credit: Bejay Lindseth
DVDs That Sold For Shocking Amounts of Money
These DVD discs and box sets recently sold for hundreds of dollars eBay.