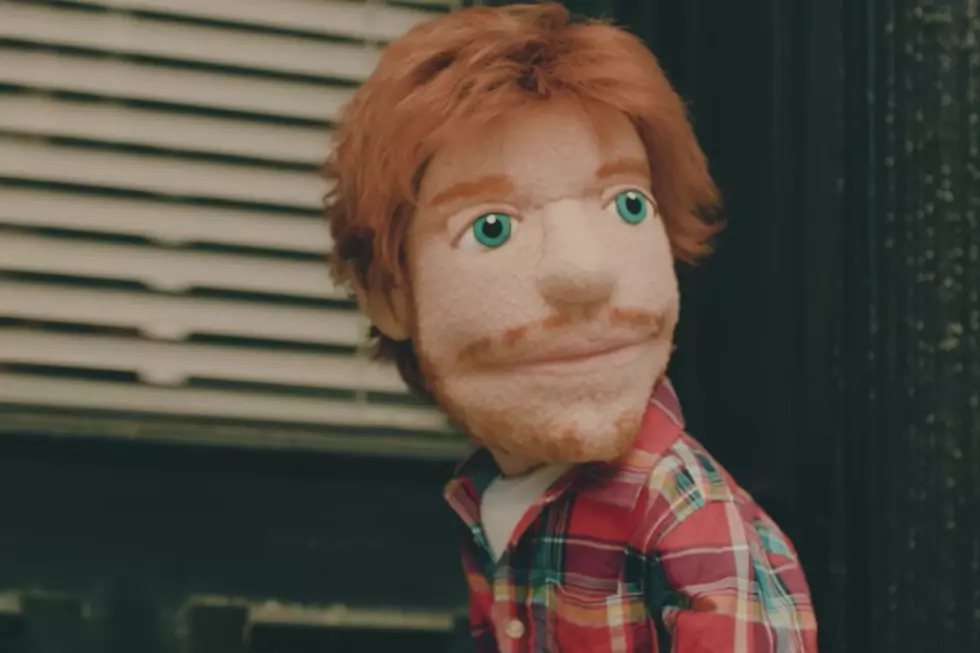 Ed Sheeran's A Sad, Drunk Puppet In 'Happier' Video
YouTube
Ed Sheeran's hanging on by a thread — perhaps literally — in his brand new video for "Happier," the fifth single off of his latest, massive album Divide.
Sheeran, who previously filmed a video that featured a puppet simulacrum in 2014's "Sing," has enlisted the help of the toy once more, and "Happier" finds mini-Ed sorting through a rough breakup. In the video below, the puppet drinks by himself as he mourns the loss of his girlfriend, who's made of balloons, and who's very quickly moved on from Ed.
"'Cause baby you look happier, you do / My friends told me one day I'll feel it too / And until then I'll smile to hide the truth / But I know I was happier with you," Sheeran croons over melancholy tones.
"I've known Cherry since I was 11," he said. "She worked on Wall Street in New York, and I had like six shows [around New York in 2015]. It was around then, and we reconnected. I went on tour again, and then I went to Taylor's Fourth of July party. I was texting [Seaborn], and she was like, 'I'm in Rhode Island at a 4th of July party,' and I was like, 'So am I.' I kinda said to Taylor, 'Can I invite one of my old schoolmates?' The rest is history."
Artists Who Cancelled Their Concert Tours