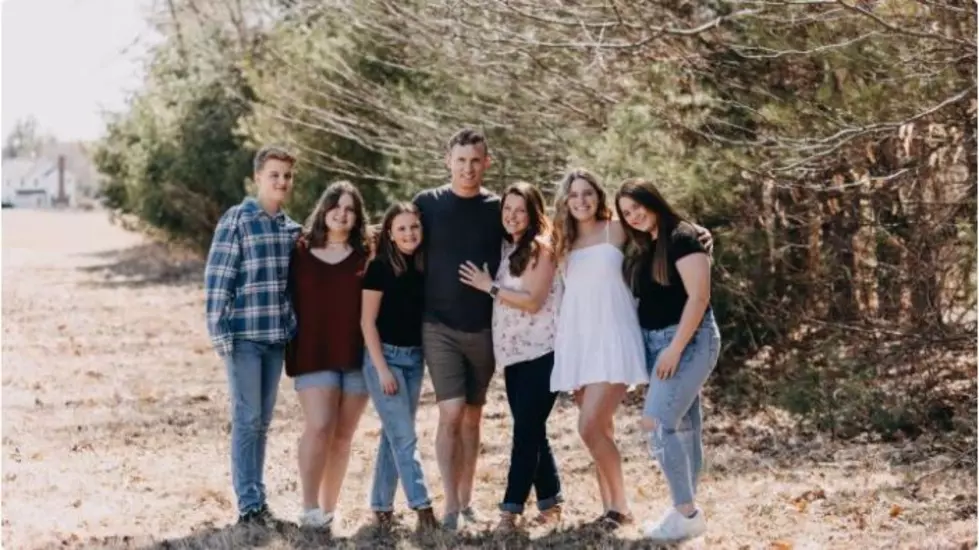 Dr. Peter Leighton From Bridgton Forced to Stop Practicing Medicine as He Fights For His Own Life
Peter Leighton GoFundMe
Dr. Peter Leighton from Bridgton, has been fighting brain cancer for almost 20 years - the fight is the hardest right now.
Just after Christmas in 2002, Peter had his very first seizure. He was in his 4th year of medical school and his first wife was pregnant with their first daughter, Sophia. He was advised to wait and see what happened. Six years later, brain surgery and then chemotherapy and radiation was recommended. He had just started his career as a hospitalist physician at Central Maine Medical Center and he now had 2 daughters, Sophia (5) and Nadia (2). He was in treatment for 15 months but was improving and they monitored him every six months. Things started to feel "normal" again.
In 2012, Peter met Kim and started to combine families. The new blended family was a busy one with kids who were 2, 4, 5, 6 and 9. That makes for a very busy and fun life. By 2013, they were all living in Bridgton and Peter became a primary care doctor and Kim was a teacher. Over the next 8 years Peter and Kim dove into helping the community they lived. Then in 2019, Peter became board certified in addiction medicine and started a full-time practice at Central Maine Healthcare.
Rememeber May of 2020? The world was closed up tight and birthdays were celebrated with parades. It was during a birthday parade at their home, Peter got a call from his doctor saying his scan showed the tumor was getting bigger. It was the news that in an instant turned their world upside down. There was another surgery in September, and more chemotherapy - all the while he continued to work.
Then in February, he had a bad seizure in the bathroom at the mall. He was with his daughters and was taken to Maine Medical Center. Because of Covid, his wife couldn't be with him in the ICU. When he was released, he had trouble with finding the right words, short term memory loss, and was starting to feel confused more often and easily dazed.
The next recommendation from doctors is that he stop practicing medicine until further notice.
Since then, he has had a grand mal seizure, and was given a dire prognosis. The whole family is so saddened. They are trying desperately to navigate what the future looks like while trying to get approved for an experimental drug . Peter has been out of work since February, and Kim has also taken time off from work. Dr. Leighton has done so much for his community, that they want to give back. They are looking for not just monetary donations, but also note of encouragement. They have to remain cautious due to Covid and can only allow close family and friends to visit. Please feel free to send video through Kim's Facebook. You can also send cards to 278 Middle Ridge Rd., Bridgton, Maine 04009. Thank you.
Here are some tips for self-care during the pandemic:
KEEP READING: Here are the best places to retire in America