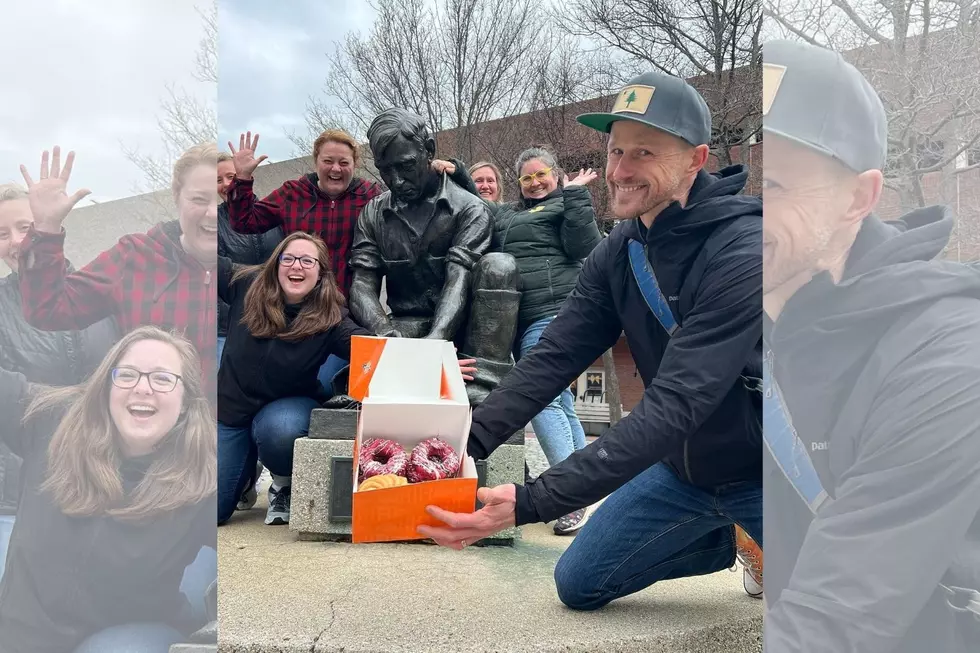 Donut Tours Are The Newest Foodie Excursion in Portland, Maine
The Maine Donut Tour - Portland via Facebook
Bring your stretchy pants and get ready for a unique Downtown Portland tour, The Maine Donut Tour-Portland.
You'll want to bring your stretchy pants for this one, but it's a walking tour so some calories will be burned off in between locations! (I always try to look at the silver linings!)
This walk will be approximately 1 mile in total and take 75-90 minutes overall. Not only do you get donuts along the way but you get to see and learn about Portland too!
There will be 3 donut stops in total.
The first stop? The Holy Donut!
The Holy Donut is a southern Maine institution with their delicious potato-based creations on Commercial Street. And no worries about the inevitable line, with the donut tour you get to skip ahead! From there you'll walk along Long Wharf and then off to see the Customs House, then search for Captain Mowatt's cannonballs. Then you'll stop at your 2nd sweet location.
Eighty 8 Donuts
Don't be fooled by the size! The tiny Eighty 8 donuts are divine! And so loved that they grew from a food truck! While there you'll learn about their building, which burned down three times. From Eighty 8 take a short walk to Monument Square and your final stop.
HiFi Donuts
HiFi Donuts are classic style (hold the potato, "normal" sized) and have an incredible selection.
So sign up for a donut tour today, sample donuts from three of Portland's finest, and learn about the shops and the city along the way. For more details and to book your trip head on over to MaineDonutTour.com.
20 Best Fried Chicken Sandwiches in Portland Recommended by Mainers on Facebook
As an avid fried chicken consumer, I have pulled together a list of the 20 best fried chicken sandwiches in Portland all recommended by Mainers on Facebook.
These Are Pho-Real The Best Ramen and Pho Places in Portland, Maine
It's getting around that time of the year when you just want to slurp on something warm and comforting, so here's a list of the top 18 recommended places in Portland for pho and ramen, all recommended by Mainers on Facebook.