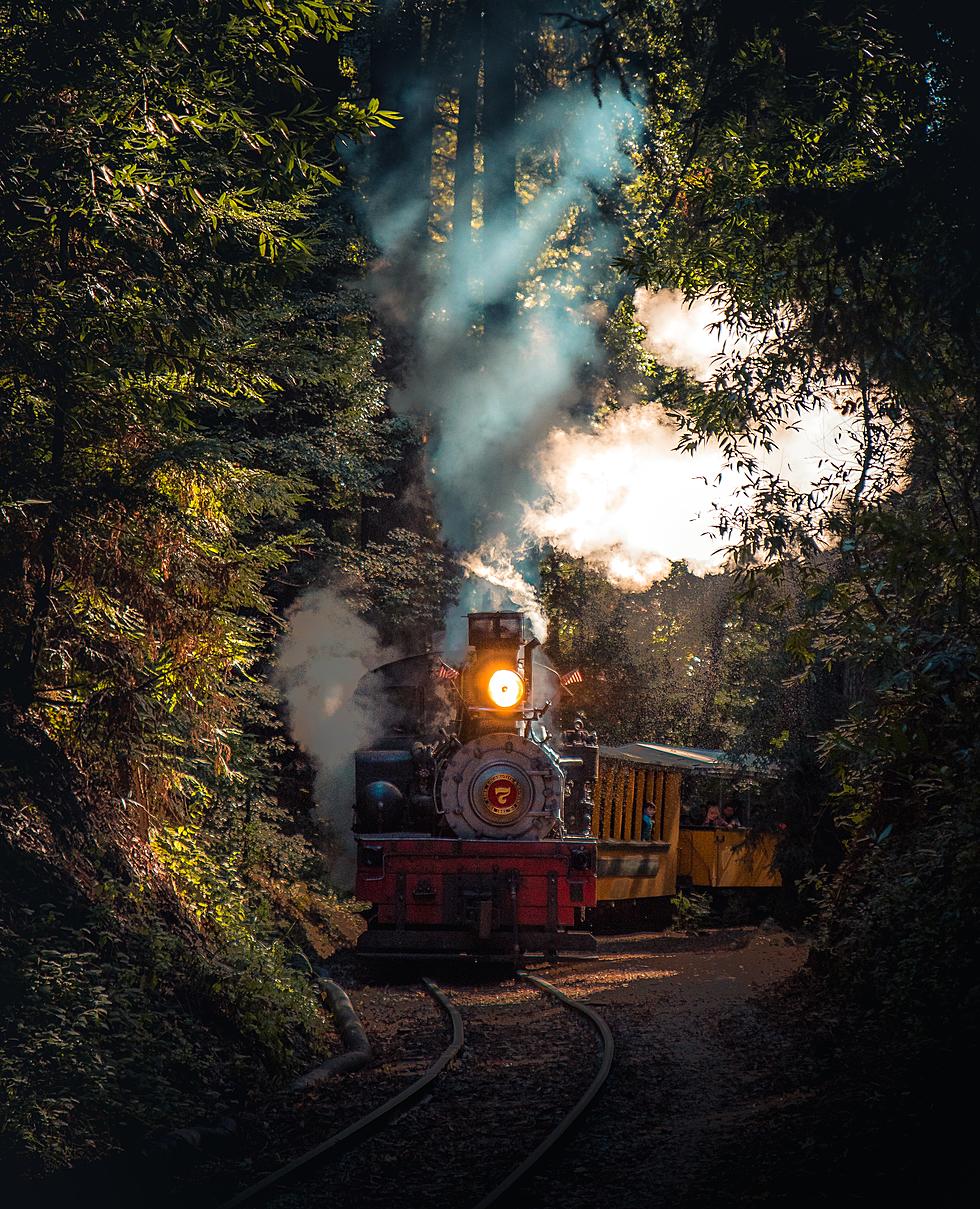 Choo Choo! All Aboard The DownEast Scenic Railroad Pumpkin Train
Casey Horner/Unsplash
Fall is officially here. The days are getting cooler, leaves show us just how beautiful change can be, and pumpkins turn bright orange. Fall has to be one of the gorgeous seasons here in the beautiful state of Maine, and there is always something festive going on.
According to a Facebook post made by the Downeast Scenic Railroad, it's almost time for train enthusiasts and fall lovers to climb aboard the Downeast Scenic Railroads Pumpkin Train. If you're unfamiliar with the Pumpkin Train, it takes guests on an adventure to pick their very own pumpkins, and then on the way back to the train station, guests will have a chance to decorate their freshly picked pumpkins.
The Pumpkin Train will leave Downeast Scenic Railroads train station on October 16th and again on October 17th. Capacity is limited, so they are encouraging guests to purchase tickets asap.
Tickets for the Pumpkin Train are only $17 per person and can be purchased HERE.
17 Must-Visit Maine Attractions
Got the day off and you want to take a family road trip, but you are at a loss for where to go? Check out this list of 17 "must visit" Maine attractions.
Maine Bars & Restaurants W/ Patios & Decks
Who doesn't love enjoying a beer and a burger on a patio (or deck) on a warm summer night? Clearly, as we are still dealing with the pandemic, you may want to reach out to each of these establishments to make sure they have not made any temporary COVID-related changes to their business.
The 10 Worst Places To Live In Maine In 2021
Roadsnacks
has released their 2021 list of the worst places to live in Maine.
Hey, have you downloaded our FREE app? If not, you're missing out, and you totally should. With the app, you can do many things, stream us anywhere at any time; you can also send us messages, win exclusive prizes, and you'll even get the latest breaking news sent right to your phone. Want to download the app right now? All you've got to do is enter your mobile number below, and we'll send a download link right to your mobile device. It's that easy!