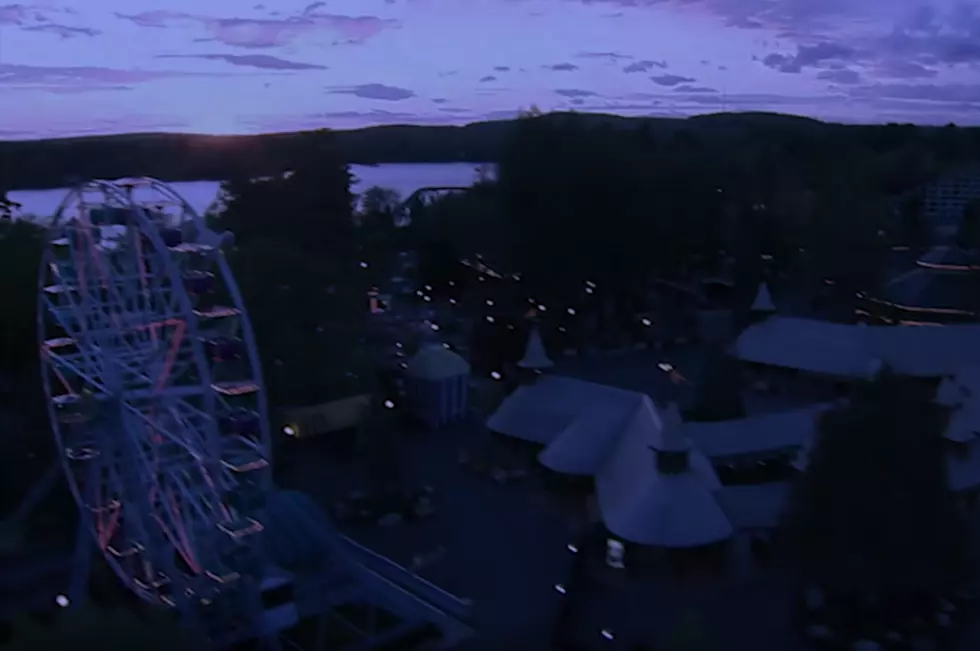 Canobie Lake Park in New Hampshire Goes Spooky for "Screeemfest"
YouTube via clpvids
Santa's Village in Jefferson, New Hampshire recently announced their "Silly Spooky Halloween" event turning their traditionally Christmas themed park into a Halloween themed park. They're not the only ones making a seasonal change...
Aimed more towards the big kids and parents is Canobie Lake Park's SCREEEMFEST which runs every weekend from September 21st through October 27th in Salem, New Hampshire.
Walk through five haunted houses that are only available during this event including Carnivus which is sure to satisfy any fan of scary clowns or American Horror Story: Freak Show. Don't forget to visit the abandoned Canobie Lake Hotel filled with hauntings of guests long passed.
If watching real danger is your thing you won't want to miss Twisted Sideshow. See sword swallowing, a bed of nails, and other dangerous feats performed right before your very eyes. This show definitely isn't for the squeamish.
Even the midway is getting a makeover with spooky games. One can't miss element, especially for claustrophobics is "The Last Ride" which simulates your ride to the grave from inside a coffin. (RIP)
Coinciding with Screeemfest is Rocktoberfest with some of the best rock tribute acts around.
September 21st and 22nd: The Doors Tribute
September 27th-29th: Foreigner Tribute
October 4th-6th: Billy Idol Tribute
October 11th-13th: Styx Tribute
October 18th-20th: ACDC Tribute
October 25th-27th: Kiss Tribute
Canobie will have all of their non-water rides in operation as well. Some favorites include the Yankee Cannonball, a wooden roller coaster, Untamed, a roller coaster with a 97-degree drop, and the Xtreme Frisbee that spins passengers on a giant disc.
So gather your horror-loving friends and family. This is one annual event that you don't want to miss. Head to Salem, New Hampshire for your last chance at amusement park fun before they're all shut down for the season. Get your tickets in advance here.