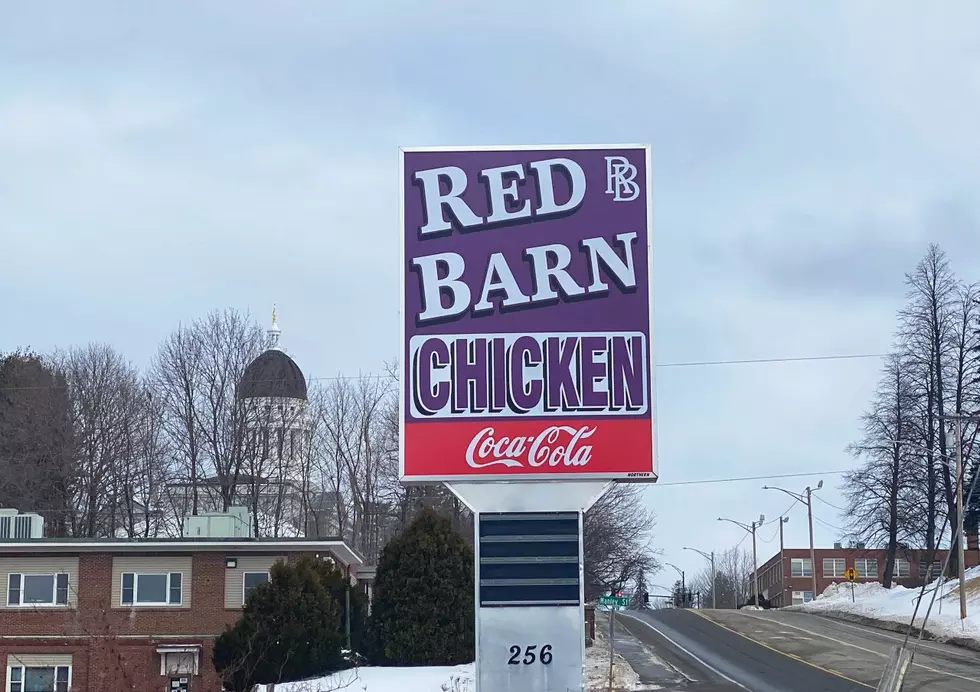 Augusta Restaurant Hosting Fundraiser For Cony Project Graduation
Renee Nelson
Laura Benedict and the fantastic team at The Red Barn in Augusta are constantly raising money to benefit many local families, schools, and organizations, and they're back at it again.
According to a Facebook post made by Cony Middle and High School, The Red Barn is hosting a fundraising event on Saturday, November 20th, to benefit Project Graduation put in place by parents of Cony Class of 2022. Project Graduation is a substance-free event where students can have fun after graduation while staying safe.
This event will occur at The Red Barn's new State Street location from 4:00 pm-7:00 pm. Guests will be able to choose from Chicken and Haddock Snacks, and all proceeds from online and in-person orders between 4 and 7 pm will go directly to the Cony Class of 2022 Project Graduation.

Online orders can be made HERE!
Central Maine Restaurants Open For Thanksgiving
Not loving the idea of cooking a big meal for Thanksgiving? We've put together a list of the restaurants in Central Maine (and beyond) who are serving Thanksgiving Dinner.
The 10 Worst Places To Live In Maine In 2021
Roadsnacks
has released their 2021 list of the worst places to live in Maine.
Check Out These 15 Wonderful Date Night Spots In Central Maine
Looking for the perfect date night location in Central Maine? 1 or more of these 15 fantastic date night ideas are sure to make that special someone smile. The only question is, Where will you go first?
17 Must-Visit Maine Attractions
Got the day off and you want to take a family road trip, but you are at a loss for where to go? Check out this list of 17 "must visit" Maine attractions.
Together as a community here in Central Maine came together and raised 41,000 pounds of food! After doing a little math, Keith told us that's a retail value of $112,000.00 in food donations! That's $112,000.00, not including our total cash donations of $10,000!
Hey, have you downloaded our FREE app? If not, you totally should. With the app, you can stream us live anywhere at any time; you can also send us messages, win exclusive prizes, and you'll even get the latest breaking news sent right to your phone. Want to download the app right now? All you've got to do is enter your mobile number below, and we'll send a download link right to your mobile device. It's that easy!