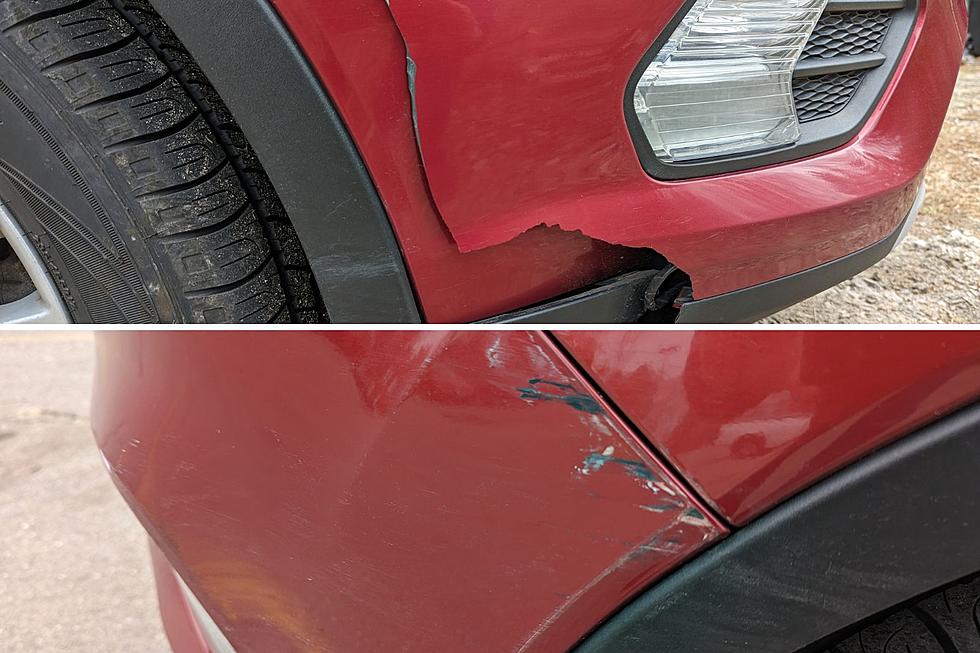 An Open Letter to the Two Drivers Who Hit My Car Parked in Portland
Jeff Parsons - Townsquare Media
To the two people that hit my car while parked causing damage in the thousands of dollars, why didn't you do one simple thing?
I never thought I would be so unlucky to have my car damaged twice within weeks of each other. You both proved that I actually am that unlucky.
Almost everyone gets some damage to their car at least once in their life. I've been pretty good and only had one incident that was my own fault. It just so happened to be my girlfriend Michele's car in our very own driveway. So I know that accidents happen, but there's also something you should do when you get in one.
I park on the street in downtown Portland when I go to work because the parking garages or prohibitively expensive, but clearly that leaves my car as a target. To the first driver, here's the damage you left me with.
I'm not even sure how this happened, and I didn't notice it until I was home. The only thing I think it could be is someone in a parking lot and not on the street. I stop at the grocery store quite often on the way home so maybe this person tapped me pretty hard pulling into a space next to me.
For the second driver, here's the damage you left.
I know when this happened. April 5 sometime between 4:30 and 11 a.m on Temple Street. The scrape left is right down to the metal and it looks like you misjudged how close you were to me.
This wouldn't even bother me if both of you did one simple thing. Own up to it. A simple note under the windshield would suffice, leaving a "Sorry about that damage" along with your name and phone number would be great, and I wouldn't be upset at all. Even if you didn't have a pen and paper, get a picture of my license plate on your smartphone and you could probably find out how to contact me.
Instead, you both chose a hit-and-run, without accepting any responsibility. Unfortunately, that sticks me with the bill, but fortunately, my insurance will cover it all. I'm guessing neither of you had insurance so that's why you never bothered to accept any blame.
Now every time I drive around town and see someone with damage on their car, I'll always wonder, "Is that one of them?"
Be better humans.
25 of the Best Names for Cannabis Shops in Massachusetts
10 Best Funtown Rides Ranked
Funtown is home to some amazing rides. Here's where we rank the 10 best ones you'll find inside the Saco, Maine amusement park.