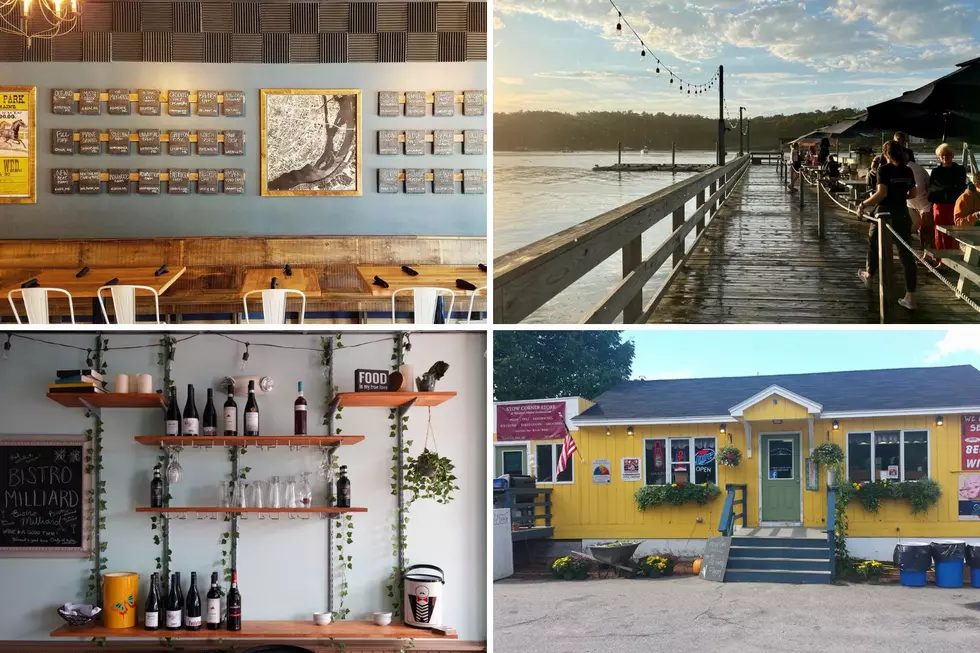 30 Under the Radar Restaurants in Maine That You Should Try Right Now
Meridians, Stowe Corner Store, The Contented Sole, Bistro Milliard via Facebook
Maine Restaurants
One of my favorite things to do on a random weekend is take a trip in-state to a new establishment to eat. My wife and I will drive hours based on a review, article, tip, social media post...you get the point.
It's fun, adventurous, and always satisfies the pallet.
While traveling this state, we have found amazing diners, great pubs, outstanding sandwich shops, and delicious coffee. These are in towns that are not exactly the most well-known, which lead me into putting this article together.
Maine's Restaurant Scene
We spend massive amounts of time discussing and dissecting every little aspect about the Maine restaurant scene...on the coast. Whether it's Portland, the surrounding area, Bar Harbor, or the Midcoast, the touristy areas of Maine are well-covered.
However, what about the rest of the state? What about the great little gems in the western foothills? Or the farm-to-table options Downeast? There's a lot more to this state than just the ritzy coast.
Maine's Best Under the Radar Restaurants
So, we put out the call for the state's best-kept secrets: the under-the-radar joints that help shape a community and keep seasonal guests coming back for more.
Now, thanks to our stations' social media, we can put some names to those establishments.
Below is a list of many of those restaurants that were suggested to us. They vary in size, concept, and location. However, they are all true Maine originals.
Also, just a quick shoutout to those who refused to tell us their favorite restaurants. I mean, I get it. You want them to stay under the radar. I can respect that. However, I do appreciate those who shared as well.
You can see the list below.
30 "Under-the-Radar" Restaurants in Maine
Thanks to our great listeners we were able to compile a list of many of Maine's great "under-the-radar" restaurants, cafes, pubs and bakeries.
These great spots can be found across the state, and waiting for you to give them a try.
How many have you been to?
This Lavish AirBnb In Maine Will Cost You $950 Per Night
Peek inside one of the most expensive AirBnb rentals on a per night basis in Maine, a lavish oceanfront home near Bar Harbor.