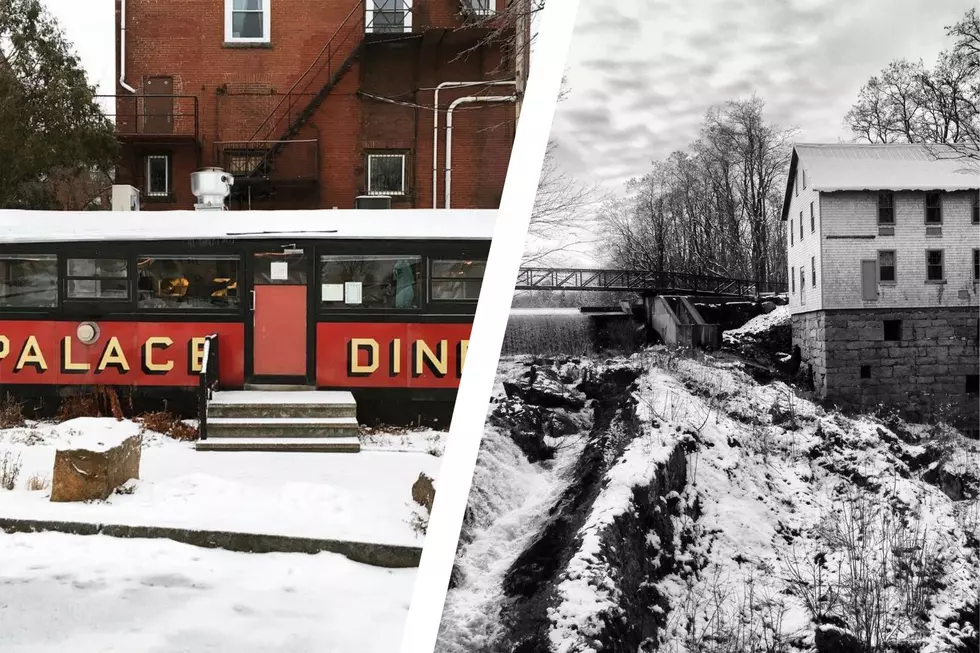 Two of the Most Beautiful Restaurants in the World Can Be Found in Maine
Palace Diner, The Lost Kitchen via Facebook: Canva
More accolades are coming our way for Maine's incredible food scene. However, this is a little different than your standard list about food or cocktails.
Iconic travel magazine Condé Nast Traveller recently released its list of the most beautiful restaurants in the world. The 40 restaurants can be found worldwide, including right here in the great state of Maine.
Biddeford's Palace Diner and The Lost Kitchen in Freedom both made the magazine's list, giving the state some serious bragging rights.
The Palace Diner is run by Greg Mitchell and Chad Conley. The two took over the 14-seat diner car in 2014, and have received praise for their creative takes on diner classics. The dining car itself is an absolute classic. There's more character in that little restaurant than entire cities. It's a very unique dining experience.
This is what Condé Nast Traveller had to say about the iconic diner...
...while modern food trends have percolated in downtown Portland, an unpretentious local favorite has patiently stood guard just a few minutes south, in the town of Biddeford. Palace Diner is set in a repurposed railway car, with an open kitchen and a single line of bar stools...Consider this a greasy spoon without the grease. Instead, there's a perfectly edited menu of just 12 dishes, including buttermilk-pancake stacks, house-smoked corn-beef hash and a tuna melt that is so well-executed it's a winner with both regulars and critics.
The Lost Kitchen pretty much has legendary status. A postcard request for a reservation is needed at the beginning of the year just for a chance to get a dining time. It's also just a beautiful piece of land that owner Erin French has created into a Maine masterpiece.
Here's some of what Condé Nast Traveller wrote about The Lost Kitchen...
Freedom, Maine: a quaint town located just an hour-and-a-half-drive from culinary capital Portland, and the site of self-taught chef Erin French's The Lost Kitchen. Situated over a bridge, through the woods by a babbling stream, French has built a true fairytale story in a renovated 19th-century gristmill building. The chef welcomes diners into her home, to eat at wooden tables (made from old barn boards) in her kitchen. And along with her all-female team, she works with the produce (all sourced from local friends) that looks best each day.
This is incredible praise for two of Maine's finest restaurants, and truly well-deserved. Palace Diner is such a unique establishment. It's a piece of Americana that the owners have restored and managed perfectly. And what can you really say about The Lost Kitchen that hasn't already been said? It's a wonderful Maine original.
The two joints fit right in with the rest of this incredible list of places in America's largest cities, and iconic spots from around the world. Check out the rest here.
30 "Under-the-Radar" Restaurants in Maine
Thanks to our great listeners we were able to compile a list of many of Maine's great "under-the-radar" restaurants, cafes, pubs and bakeries.
These great spots can be found across the state, and waiting for you to give them a try.
How many have you been to?
The 5 Maine Restaurants Featured on Diners Drive-ins and Dives Plus 5 More That Should Be on The Show