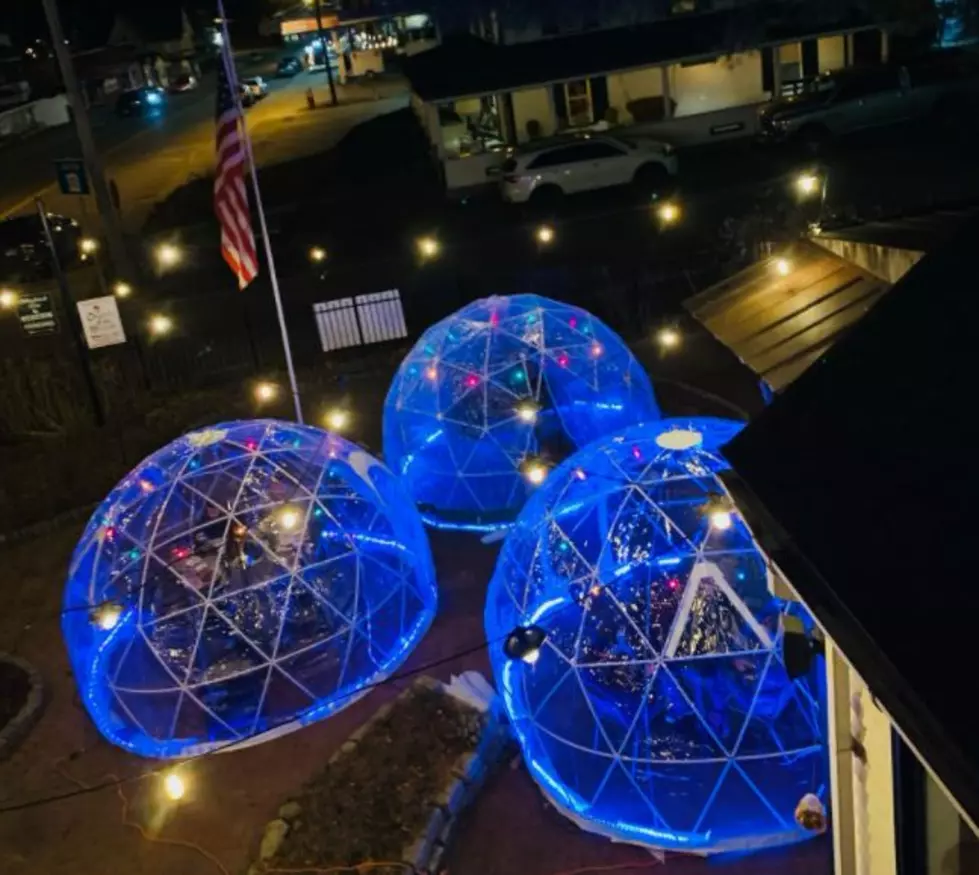 Woodstock, NH, Brewery Is Hopping on the Heated Igloo Train
Woodstock Inn Brewery via Facebook
Many restaurants have reported that a sliver lining of the pandemic was it accelerated plans they already had like establishing an area for outdoor dining!
But with the temps venturing into frigid territory, restaurants have had to come up with creative ways to keep outdoor dining alive.
These things are fantastic. According to the Union Leader, these delightful dining domes are thriving at the 603 Brewery in Londonderry, 1750 Taphouse in Bedford and now the Woodstock Inn in Woodstock New Hampshire. These restaurants want their patrons to know that they are taking the necessary precautions to ensure these igloos are sanitized and safe.
The igloos at the Woodstock Inn have been open for business since December 1, the article reports, and they are $40 to reserve. The Union Leader states that you can book them for two hour time slots starting at noon, the last reservation is at 8 pm. Igloos have a four person minimum, eight person maximum and allow no more than six adults.
Igloos are equipped with a mini heater and are of course sanitized between each use, according to the news site.
7 New Hampshire Places Out-Of-Staters Can't Pronounce Correctly