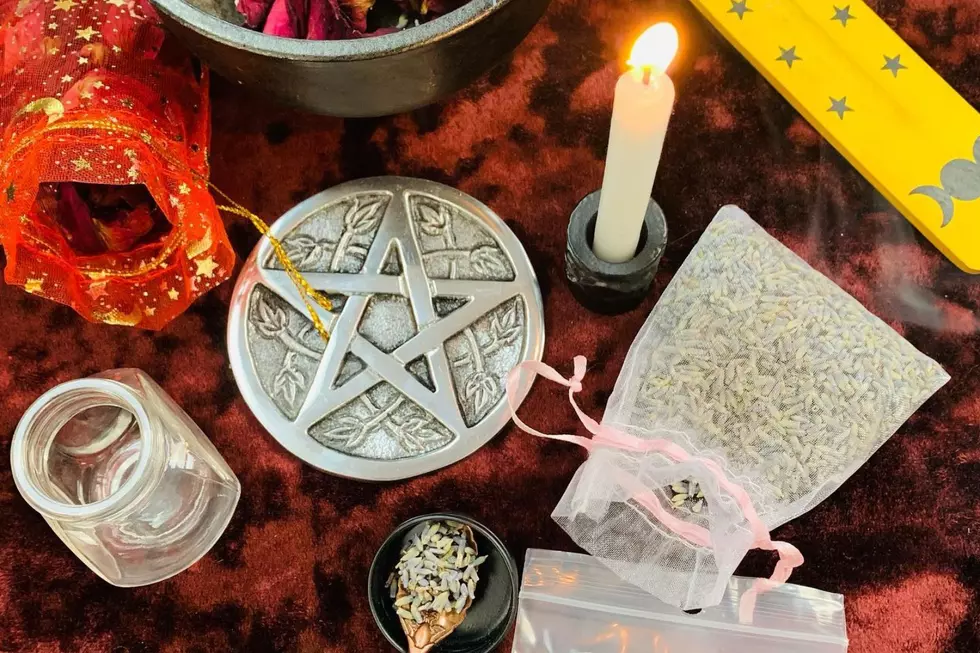 Witches' Market Coming to New Hampshire With Psychics, Mediums, Herbs, Oils, and More
The Groovy Witch via Facebook
Oh my, how much fun does this sound?  'Tis the season of the witch, with free admission to roam around this year's Witches' Market in downtown Dover, New Hampshire.
Of course, there will be psychics, mediums, tarot card readings, oracle, palm readers, and astrology.  I mean, it's a witches' market and it's happening Saturday, October 29.
As you roam the market, you can learn more about teas, herbs, as well as crystals, and the power so many say they carry to heal your mind, body, and soul.  I guess with so many different crystals, each one holds different properties, and you can learn more about each one at this market.
Speaking of healing, this witches' market is even going to have certified Reiki healing experts, which personally intrigues me. Reiki is all about healing through energy, and is a gentle-touch-to-no-touch technique that promotes relaxation by reducing stress and anxiety.  No, I've never had it done, but I've heard from many friends and read many articles about its wonderful results.  It's all about peaceful energy, I guess, and I even have a friend in Colorado who's going through the steps to become a Reiki Practitioner.
But I digress, let's get back to the Witches' Market. It's not just about reading minds, looking into souls, and talking about various new ways to incorporate this style of practice into your life.  You can simply go shopping, too.
From fine art to upcycled furniture, home decor, clothing, and other lifestyle items including fairy boxes, altar tools, and metaphysical supplies, it will be all there for you in downtown Dover.  I must admit, I'm not sure what fairy boxes, altar tools, or metaphysical supplies are, but hey, it sounds like there's fun to be had for anyone and everyone.
The Witches' Market is Saturday afternoon, October 29, from 12:30-5.  Click here if you need more info on the market.  And click on The Groovy Witch to learn more about the Halloween Ball that night.
The 21 Best Seafood Restaurants in New Hampshire
We reached out to New Hampshire residents on Facebook to ask their favorite seafood joints. These are the ones that came up.
LOOK: The top holiday toys from the year you were born
With the holiday spirit in the air, it's the perfect time to dive into the history of iconic holiday gifts. Using national toy archives and data curated by
The Strong
from 1920 to today,
Stacker
searched for products that caught hold of the public zeitgeist through novelty, innovation, kitsch, quirk, or simply great timing, and then rocketed to success.