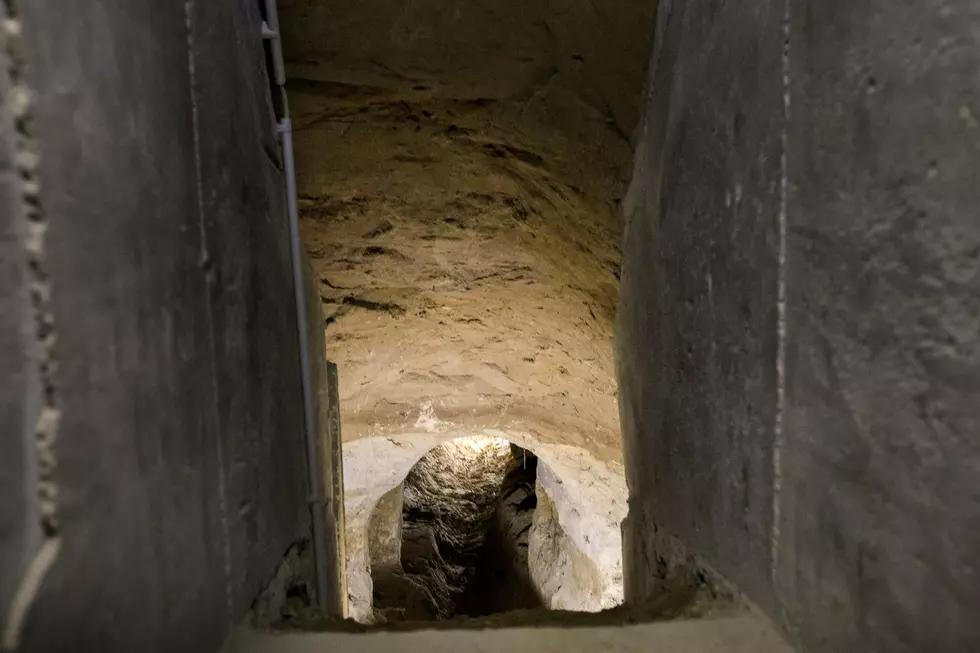 Does New Hampshire Have a Secret System of Tunnels?
Getty Images
For the past few months, New Hampshire has reportedly been hearing some odd booms in the middle of the night. While it's possible they were a continuation of some of the strange earthquakes that hit Northern New England in 2022, there's another theory that's been quietly passed around by locals.
Could they be related to one of New Hampshire's forgotten, underground tunnels?
In Lyman, New Hampshire, a former copper mine now serves as a crucial force in nurturing the state's wildlife, according to Only In Your State. But before you go there looking to snap some candid photos of deer or rabbits, beware: the tunnel actually serves as a hub for bats.
In Portsmouth, rumors about tunnels beneath the Cutts Mansion emerged in 2008, when three sisters who lived there as children spoke about a series of tunnels that led out of the mansion. One allegedly led to Cutts Cove, the other to a stable, and the third beneath the driveway. One was even known as "The Witches Den."
The women described a trap door in a bathroom and an entrance from the basement that accessed the tunnels in an interview with Foster's Daily Democrat.
Though more famous for the strange things residents witnessed in the sky, Exeter is also famous for allegedly – and factually – having tunnels beneath the surface.
The Exeter News-Letter explored rumors of a tunnel in the basement of the Gilman Garrison House that some speculated was part of the Underground Railroad. However, beyond local hearsay, there apparently isn't enough evidence of the corridor that was supposedly closed off to prevent children on the river's edge from playing in it.
This is in contrast to tunnels that did and do exist beneath Philips Exeter Academy, and even served as a site used by instructors for a course activity, according to the school's newspaper.
As for tunnels that are actually safe to visit? Look no further than Dover (which makes sense, as it was the birthplace of the Teenage Mutant Ninja Turtles). Several you may have never even noticed beneath the Spaulding Turnpike and Silver Street, according to one blog.
10 Strange New Hampshire Unsolved Mysteries
Try not to Wet Yourself at These 7 Haunted Houses in Maine and New Hampshire