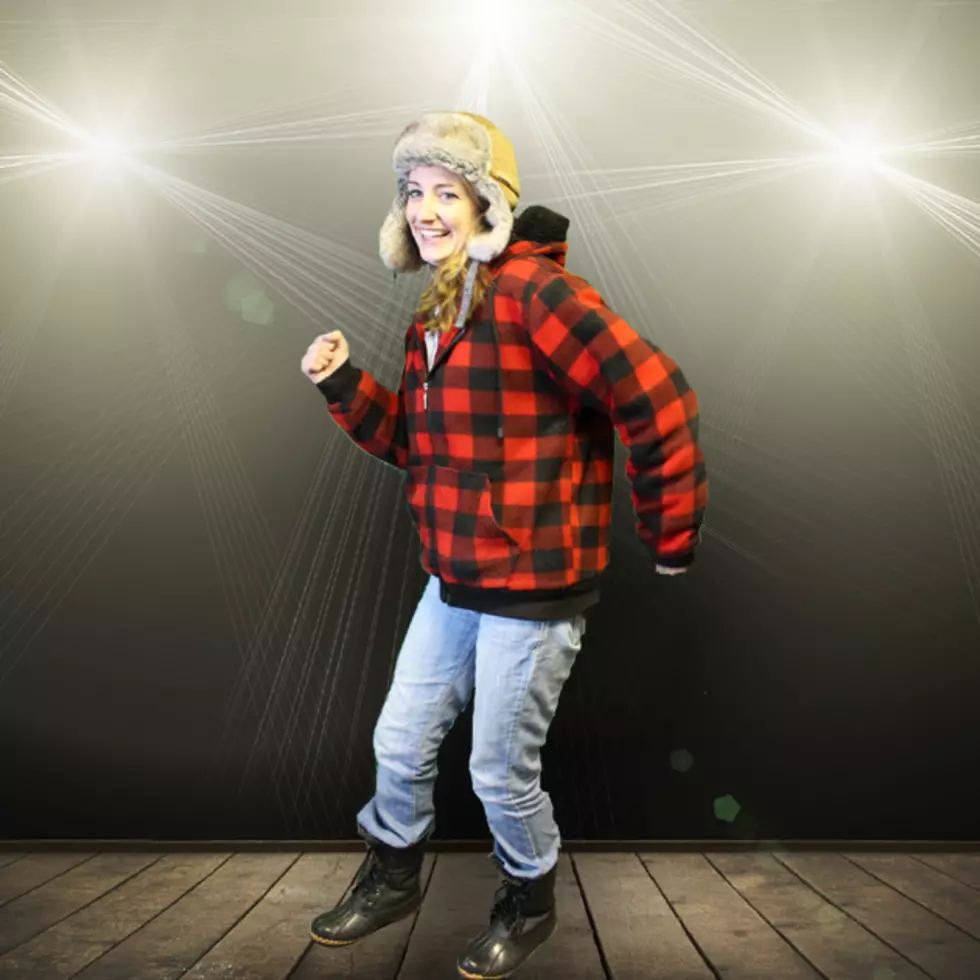 What Would You See in a Maine Winter Fashion Show?
Townsquare Media Photo Illustration
What models wear at fashion shows may be fashionable there, but they sure are not practical in a Maine winter! We think it's time to put buffalo plaid on the runway! Here are some of the things you might see in a fashion show in the winter in Vacationland.
1

Might as well start with the first layer Mainers put on. Everyone knows Maine fashion is all about layers! A union suit also double as great pajamas!

2

If not one piece of your attire is not made with love you are doing Maine fashion wrong! One of the 'in things' right now is wearing unique pieces of clothing. Nothing is more unique than a handmade scarf! No one else will have the same one, and they are warmer than those made in a factory.

3

Mainers were rocking these way before all the hipsters. They are impossible to order now with so much demand but luckily you are probably still stomping snow with the same Bean boots you had 20 years ago!

4

Be casual and warm at the same time, sounds fashionable to me! Wearing these pants are like wearing a comforter on each leg. So warm! Who needs snow pants look silly and are awkward to wear in public, flannel pants are way better!

5

Everyone knows once your feet get cold the fun is over. But who can get cold feet in wool socks?! If I could walk around in a giant wool sock all winter I would, because they have to be the warmest piece of clothing on this list!

6

Of course there are many jacket options but none is more popular than those with the classic red and black buffalo plaid pattern. Some call it the 'Lumbersexual' look, I call it warm!

7

As you may know earmuffs were invented in Maine. As technology has improved so has head wear and some genius combined winter hats with earmuffs to create those delightful hats with ear flaps. Keep your ears and head warm. What a concept! The best part is the versatility. You can tie the flaps up or have them down!

8

Fingerless Gloves (With mitten option)

You get the best of both worlds with this hand attire. Mittens give keep your hands warmer in general but keeping your fingers together. But what if you need to prime your snowsled or pull up your fishing line while icefishing? That's where the gloves come out making your fingers once again available without exposing your whole hand to the cold.

Rover Adventure Gear via Amazon

Rover Adventure Gear via Amazon

9

My dad calls these 'creepahs' even though that's what they keep you from doing! You'll never have to creep across ice and risk slipping ever again wearing these. However these can be a bit dangerous and not right for all occassions, remember to take them off before playing footsies with your date.

Super Z Outlet via Amazon

Super Z Outlet via Amazon

10

If you saw someone wearing one of these in most cities you would assume they just robbed a bank, but in Maine it's fashion. These face hats really accentuate your eyes and mouth and are perfect for those who are self conscious of their noses.