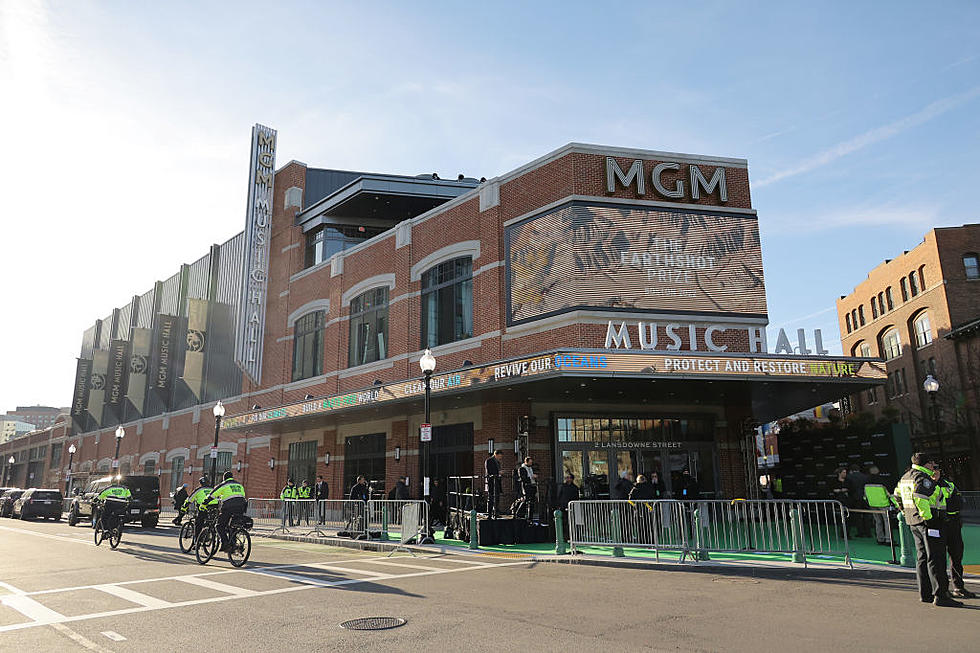 What Took Place at the MGM Music Hall in Boston, Massachusetts, Should Be Illegal: MAJOR UPDATE
Getty Images
I am not even sure how to set up this complaint (almost rant), but when you read this, you will feel just as passionately. I promise.
I was at the new MGM Music Hall at Fenway over the weekend. This is now the second show I have been to.
Let me start by RAVING about the venue. It is gorgeous, and inside is a beautiful music hall with no bad seats. I mean, from the GA to the upper levels, all seats in this venue are excellent. The location is awesome. There is so much to do before or after around the Fenway area. Lastly, the look of the place is a 10/10. They really did a great job.
That said, there is one MAJOR problem with the venue that I think might (or should) be illegal.
After the opener performed their opening set, which led the crowd to sing, jump, dance, and sweat, I decided that I needed water. After all, I had a few warm-up beers before getting into the city, one at Loretta's Last Call before getting into the venue, and one during the opening set.
I had a bit of a buzz on, and wanted to continue that, but safely.
So, I walked up to the bar, ordered another beer, and asked for a cup of water. I ALWAYS get water with a drink. It is something I have been doing since college, and I think it is just a safe move in general.
To my surprise, the bartender said no.
I said...WHAT?! I cannot get a cup of water?
The bartender tossed a can of "Liquid  Death" on the bar, and tried to add it to my total.
I was shocked. First of all, I told the bartender, "I have no desire to drink water from a can, you really cannot just give me a cup of tap water?"
The answer? Still no.
Perhaps out of spite, I refused the canned water and only got my beer. But it got me thinking, "WHAT THE HECK JUST HAPPENED?!"
Thinking it might have just been one bartender trying to upsell me, I went back to a different bar and a different bartender about 30 minutes later.
Same result. No water other than a purchasable, canned, "Liquid Death."
SO, I cannot get water in this place without paying upwards of $10 for water in a can?! This is ludicrous. I was floored. Water should be available, for free, everywhere.
I envision being a bartender at the end of a weekend night is hectic. Many people probably want water. Sure, that is a pain. So why not leave a big jug with cups? Self-serve water station, right?
RIGHT!
And the MGM Music Hall agreed.
The above article was written a few months ago. As it turns out, this rant made a difference. A few weeks after this was originally posted, a friend of mine sent THIS image to me (from the MGM Music Hall).
You seeing what I'm seeing?! Yup. A water jug on the bar with cups on the side. I made a damn difference.
Well done, MGM Music Hall!
20 Things to Know Before You Go to Bank of New Hampshire Pavilion
Concert Season at Bank Of New Hampshire Pavilion: Here are 20 Things To Know Before You Go.
12 Things To Know Before You Go To Gillette Stadium
If you're going to Gillette Stadium for a concert or a game, here are the key things you need to know before you head out.
You and 15 Friends Can Rent Out an Immaculate Lodge on Sebago Lake in Maine
Situated at the edge of an island in Maine, you and 15 friends can rent out this immaculate lakeside lodge found on Sebago Lake