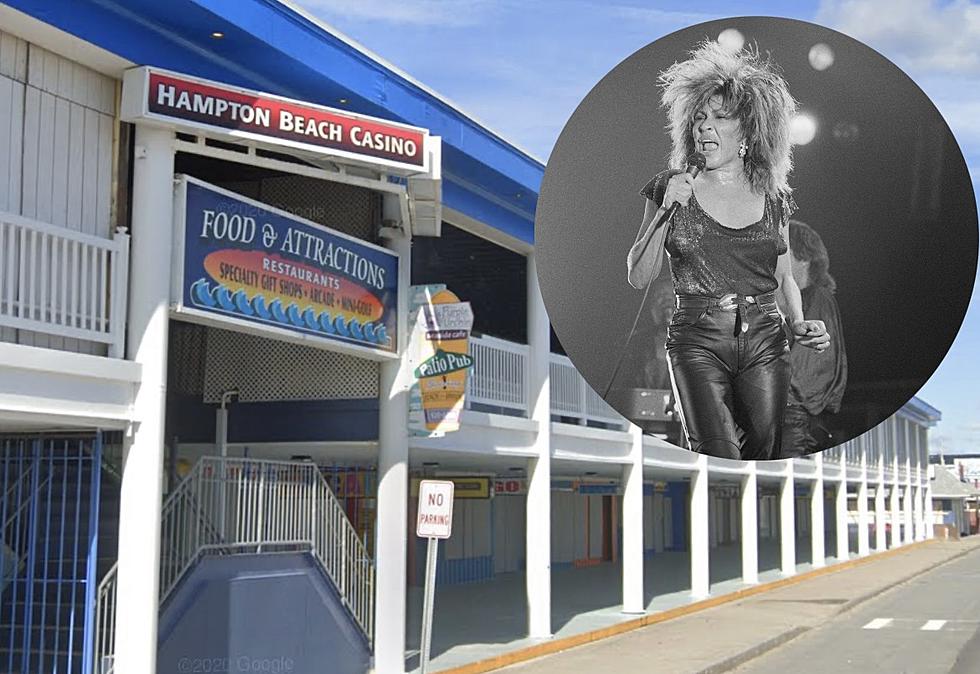 Were You There When Tina Turner Played the Hampton Beach Casino Ballroom in 1983?
Photo Credit 1: Google Streetview Photo Credit 2: Getty Images
Just before her historic '80s comeback (and long before Hampton Beach was recognized as one of the best "family friendly" boardwalks in the country), the great Tina Turner paid a visit to the Seacoast.
On August 3, 1983, Turner played the historic Hampton Beach Casino Ballroom. She graced a stage that had already welcomed The B-52s and Modern English, and would later host Bonnie Raitt and Roy Orbison that same summer.
It wasn't yet the Tina Turner show fans would come to expect. Turner was till a year away from releasing "What's Love Got to Do With It" and "Private Dancer," with "The Best" not coming until 1989. Instead, fans were treated to mostly covers on this tour, according to Setlist.fm.
Turner paid homage to The Beatles, Rod Stewart and David Bowie. Fans were, however, treated to Turner's classic renditions of "River Deep, Mountain High" and "Proud Mary," originally written and recorded by John Fogerty and Creedence Clearwater Revival.
Fogerty was one of many artists to pay tribute to Turner following her passing, tweeting:
"So deeply sad to hear about Tina Turner's passing… I loved her version of Proud Mary! It was different and fantastic. I was also so happy because she chose my song and it was her breakthrough record. I was so honored. I am also grateful I was on stage with her playing Proud Mary. Keep rollin' on the river. Rest in peace, Tina."
The Hampton Beach Casino Ballroom was established in 1927, first hosting big bands and dances and later everything from rock to comedy and even WWE shows.
12 Legendary Artists Who Played the Hampton Beach Casino Ballroom
35 Bands & Artists Who Played Fenway Park
Many have performed "The Star Spangled Banner" or "Take Me Out to the Ballgame," but these acts performed full concerts at America's oldest ballpark.