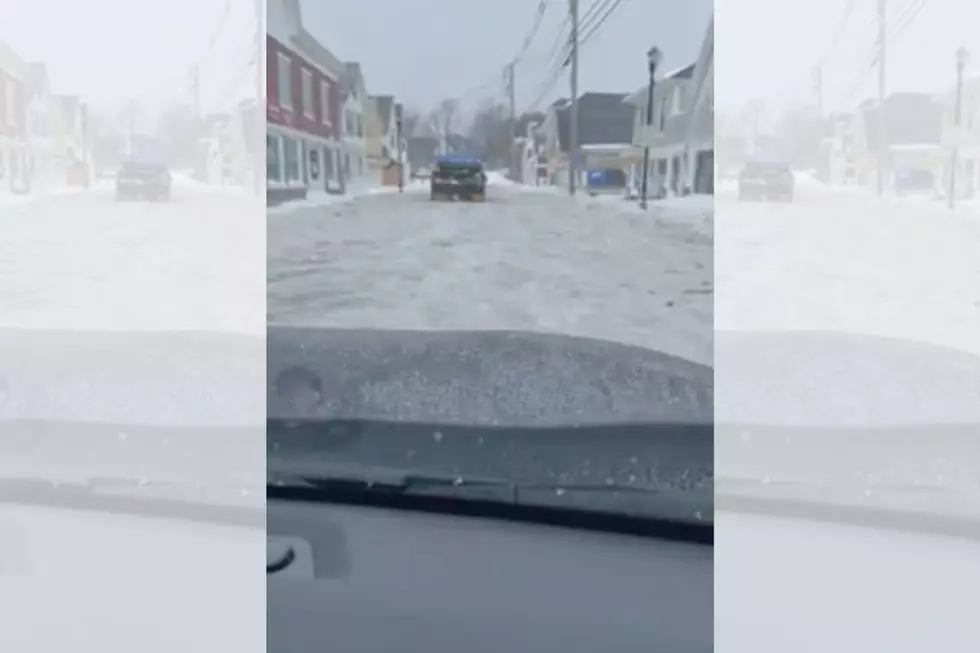 WATCH: Nor'easter Causes Roads In York, Maine To Flood With Icy Water
Facebook via Memes of York Maine
The reaction for many in Maine to the Groundhog Day Nor'easter has been "meh". Snowfall totals didn't live up to expectation and the storm in general just didn't seem to pack enough oomph. But video shared by Memes of York Maine on Facebook may give you a different perspective on all the ways a Nor'easter can cause major problems for any town regardless of snow totals.
In the video, you can see streets around Short Sands Beach substantially flooded with icy water. As stated in the caption of the video, it was taken nearly an hour before high tide was set to roll in, meaning the flooding in the area is only likely to get worse. Within the comments on the post, it is mentioned that the York Police Department moved quickly to close down several roads in the area to avoid motorists getting themselves into some serious danger while driving.
While snow totals from this storm may end up being unimpressive, scenes likes this from York should remind us all that Nor'easters have several different ways of making their mark on arrival, with the days ahead likely to tell another tell of just how much damage was incurred by coastal communities like York due to flooding.
With another Nor'easter likely to hit New England early next week, clean up in coastal communities will have to happen quickly. Be safe and smart out there and remember, winter is definitely not over yet. We've still got a long way to go.
See the Must-Drive Roads in Every State