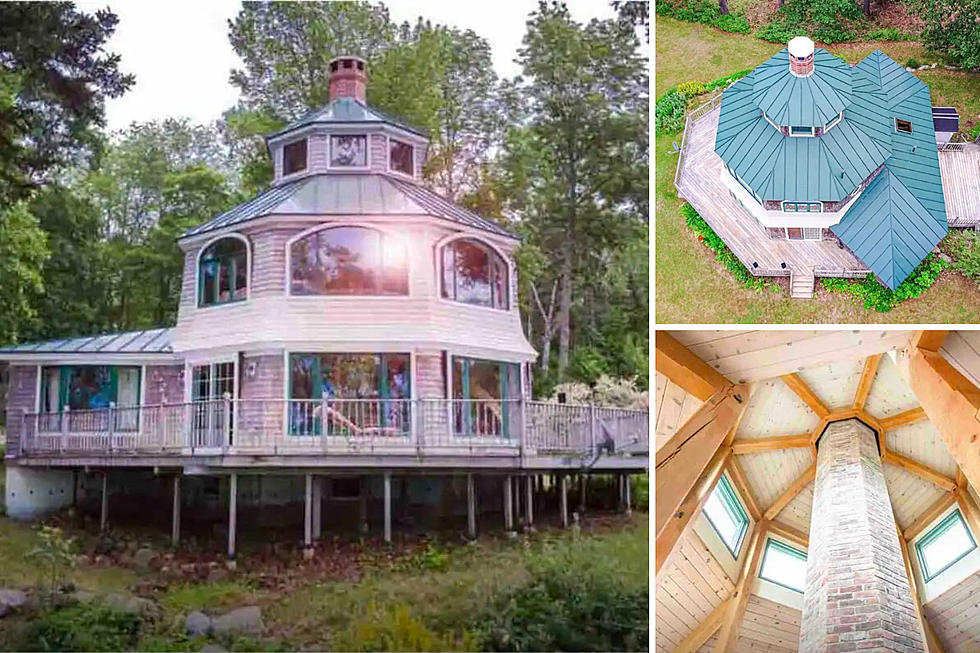 Prepare to Get Dizzy in The Roundest House I've Ever Seen in Maine
Air BnB
It's really remarkable when you uncover a hidden gem that takes your straight to The Shire from Lord of The Rings.
In St. George, Maine sits a very unique round hobbit-like house that you can vacation in courtesy of good old Airbnb. 
Prepare for a tale of adventure as you enter this one-of-a-kind octagonal and beam house! Summer is literally here so you may find yourself on the hunt for the perfect vacation/staycation spot and I will be booking my stay soon.
Brace yourself for a bucket full of whimsy and a mystical hobbit-like cottage.
As you step you'll see that this architectural marvel will give you a once in a lifetime vacation. It's quoted at $332 per night by it's rental organizer and for a property like this, I don't think that's bad at all!
Take note that the property does have an open concept with lots of windows so don't "bare it all" too much if you're traveling with other people!
This home can fit 4 guests comfortably with 2 bedrooms, 2 beds, and 1.5 baths according to Airbnb.
The views aren't so bad either!
Does it get better? YES! You even get to enjoy your very own private beach! Paradise is calling! It's like you're very own slice of paradise, with you as the ruler.
As the description states, it's located within reach of Rockland, Tenants Harbor, Owl's Head, Port Clyde, and Camden, so you can experience the relaxation of nature and nearby attractions.
Take a look at the entire round house below!
Prepare To Get Dizzy in The Roundest House I've Ever Seen, in Maine
Get ready to get dizzy in the roundest house you'll ever see that you can vacation in right here in Maine!
Buy This Enchanting Home on its Own Sandbar Island in Maine
This is a one-of-a-kind cottage on it's very own island in Maine is for sale!