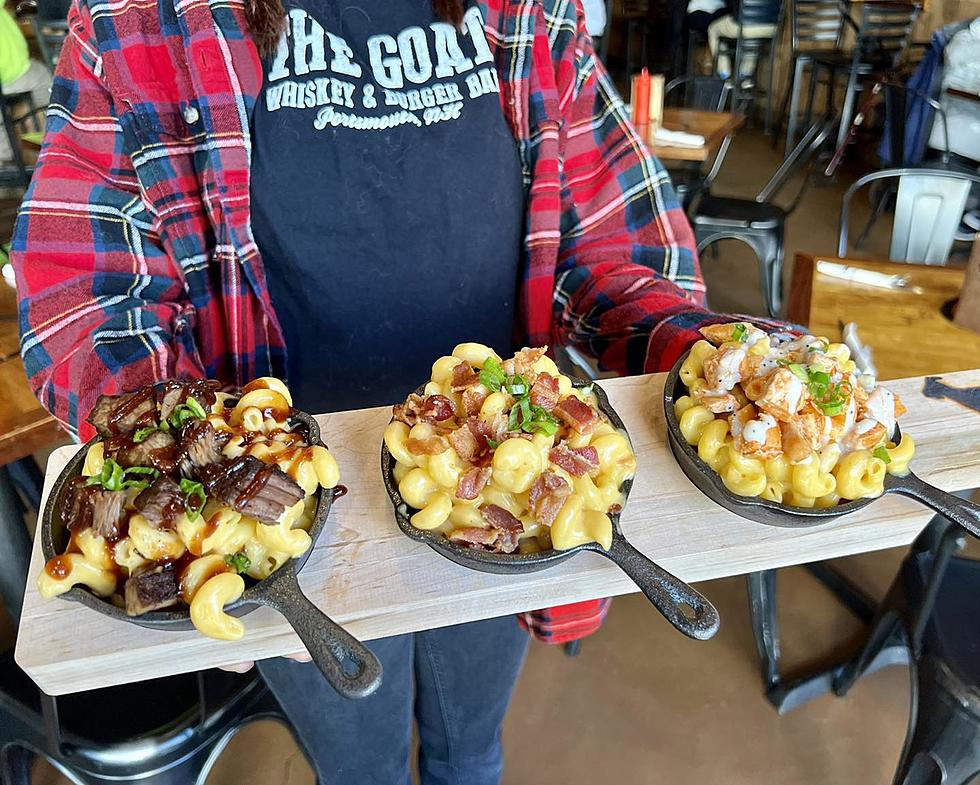 This New Hampshire Gem Added Mac and Cheese Flights to Their Menu
The Goat Hampton via Facebook
Beer flights? They are quite common! Bloody Mary flights? It's like seeing a shooting star. They are rare, but they do exist. Now, MAC AND CHEESE FLIGHTS...that is something I have never seen before, until now! To say I am intrigued is an understatement.
Mac and cheese is the king of all comfort foods. Nothing turns a frown upside down faster than a heaping bowl of your favorite shaped pasta drowning in ooey gooey cheese. Throw some fun toppings on that bad boy, and you have yourself a party!
Joseph, aka @the_roamingfoodie on Instagram, highlighted this jazzy new menu item at The Goat. It caused his followers to stop our scrolling dead in its tracks, and instantly start  salivating. To be honest, I can't get this mac and cheese flight out of my head. I have dreams about it.
The flavors they offer are barbecue brisket, truffle bacon, and buffalo chicken. Haters in the comments had something to say about the mac and cheese not being cooked in the skillets. In my opinion, It doesn't make this idea any less delicious or innovative, and I still want each of these skillets in my belly.
We love how The Goat in Manchester, Portsmouth, and Hampton (and soon to be Newburyport!) continue to keep us on our toes with fresh and fun new menu items! But they always keep their signature items around to keep the OG's happy (*cough* adult milkshakes *cough*).
15 Ridiculous Myths about New Hampshire that People from Other States Believe
It's crazy how little we know about states that aren't ours. Here are some of the ridiculous myths that people from other states believe about New Hampshire.
25 Fun Things to do at a Portsmouth, New Hampshire, Bachelorette Party
Portsmouth, New Hampshire, has become a very popular bachelorette party destination. Planning a bachelorette can be overwhelming so we have highlighted all of the best restaurants, breweries and activities our little city has to offer. Get ready for a weekend you and your girlfriends will be reminiscing about for years to come!