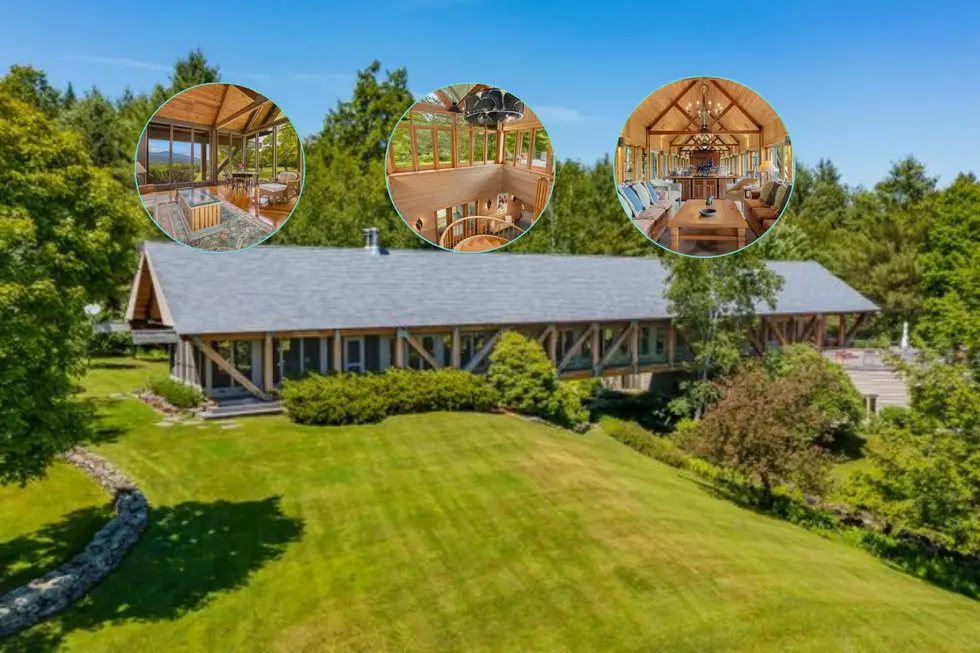 This New England Covered Bridge is Actually a $17.5 Million House
Wade Weathers and Meg Kauffman of LandVest
Welcome to the true land of covered bridges.  Listed by Wade Weathers and Meg Kauffman of LandVest, this is a WOW home in Stowe, Vermont, that works with the rolling meadows to create an iconic, literal covered bridge home. So New England, and proudly so.
It's called Deerwood, and according to The Robb Report, it is a $17.5 million home built by Jim and Mary Connacher and inspired by the iconic covered bridges of New England.  It's around 140 feet long by 20 feet wide on a private cul-de-sac overlooking northern Vermont.  The architect, Jim Strasman, made sure it fits harmoniously with the pastoral landscape. 
There's a second four-bedroom home on this lush 240 acres of woodlands with five ponds, a tennis court, and abundant gardens with sculptures, bike trails, and even an apple orchard. 
In addition to the primary residence and wood-frame guest house, the property also features an equipment shed and workshop that has an extra apartment above it as well.  Being a covered bridge house, you'll see in the photos that the linear fashion encased in glass with soaring 18.5-foot ceilings throughout is a stunning open-plan space with wooden decks and trusses running along the length of each side with modern yet rustic decor. The stunning space includes a floor-to-ceiling slate fireplace, kitchen, dining room, and living area, along with an enclosed sunroom. 
There's also an office and library, plus an attached heated garage.  With such a unique home, the custom furniture from local Vermont craftspeople is included in the $17.5 million price tag.
Deerwood, affectionately called Bridge House by locals and guests alike, is almost 4,800 square feet with two bedrooms and three bathrooms.
This New England Covered Bridge is Actually a $17.5 Million House
Listed by Wade Weathers and Meg Kauffman of
LandVest
this is a WOW home in Stowe, Vermont.
Gallery Credit: Jolana Miller
Enjoy Some Scrumptious Mac & Cheese at These 30 New Hampshire Restaurants
Gallery Credit: Megan