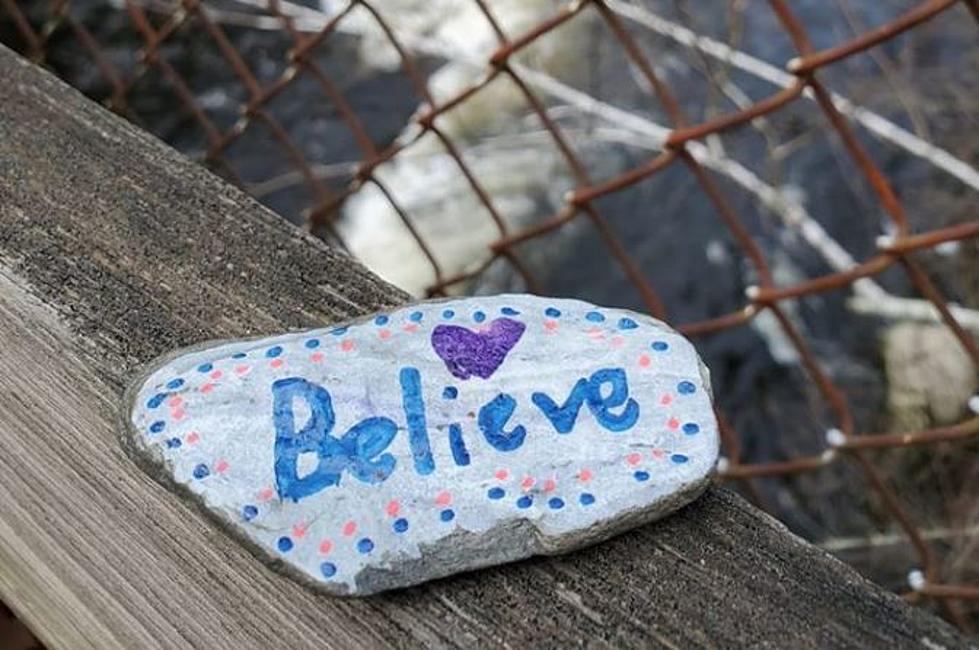 These Southern NH Rocks are Giving People Hope on the Darkest of Days
Southern NH rocks via Facebook
Southern NH Rocks is a kindness movement that is more important now than ever!
How does it work? Well, you just paint something fun on a rock and leave it somewhere with the intent that someone will find it and feel joy!
When you find a rock you can feel free to keep it or hide it again.
Upon finding a rock many people decide to join the movement and start painting rocks themselves! These rocks can be painted with motivational quotes, artsy designs, or even something down right silly!
This one was found in Merrimack at Wild Cat falls. The person who found it said her day was made!
Check out this one painted like everyone's favorite ogre, Shrek!
This one found in Bedford couldn't be more true. We might not always see eye to eye but it so important to be kind to each other ESPECIALLY in times of darkness and despair.
Want to join the movement? Or do you just want to take a peek at the fun rocks people are finding all over the Granite State and beyond? Check out Southern NH rocks! on Facebook