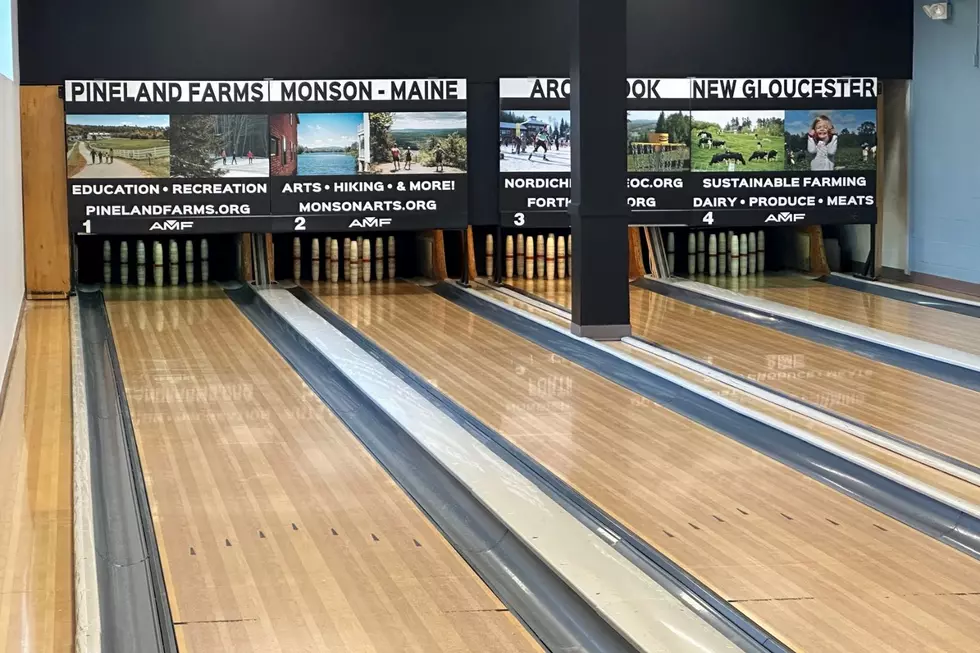 There's a Cozy 4-Lane Candlepin Bowling Alley That Just Opened Up in Maine
Pineland Farms via Facebook
Candlepin Bowling was born in New England, but today there are far fewer places to play the variation of bowling that is unique to our area. Luckily though, there's a new place to go candlepin bowling in Maine and it's a place you're probably familiar with.
Candlepin Bowling sets itself apart from the more popular 10-pin bowling in many ways. The balls are smaller and can be held in your hand without the use of holes. The pins are shaped differently. You get to roll three balls rather than two and any pins you knock down are not cleared away. They're called "dead wood" and you can use the deadwood to your advantage by hitting it to knock down other pins. Since the pins aren't cleared after each ball, you have to press a button to activate the sweeper to clear them for the next player.
When I was a kid, I went candlepin bowling a lot at Oxford Hills Bowling Lanes, which is still there with new owners and renamed Stars & Strikes Bowling Center. Nearly every small town in Maine had a candlepin bowling alley until they started to see a decline in business in the 90s and 2000s. Even the University of Maine in Orono had a bowling alley when I was a freshman there in 1989.
Candlepin is different and, in my opinion, more fun than 10-pin bowling and now you can try it out for yourself at Pineland Farms in New Gloucester. They have opened four lanes of candlepin bowling in their new Outdoor & Fitness Center.
The lanes are daily from 8 a.m. to 5 p.m. for Just $20 an hour per lane to play and you'll need to bring your own bowling shoes or bowl in your socks. It's great fun for the entire family. Somewhere around here, I still have my participation trophy for candlepin bowling when I was five years old. I still remember it well.
If you want to reserve a lane you can call Pineland Farms at 207-688-6599.
This $30 Million Water Front Beach House on Cape Cod is an Oasis
20 Most Populated Maine Towns
Here is a look at the
largest towns in Maine by population
. To nobody's surprise the list is full of southern coastal towns., However, some towns still might surprise you. Plus, you can see what towns are trending in the right or wrong direction.