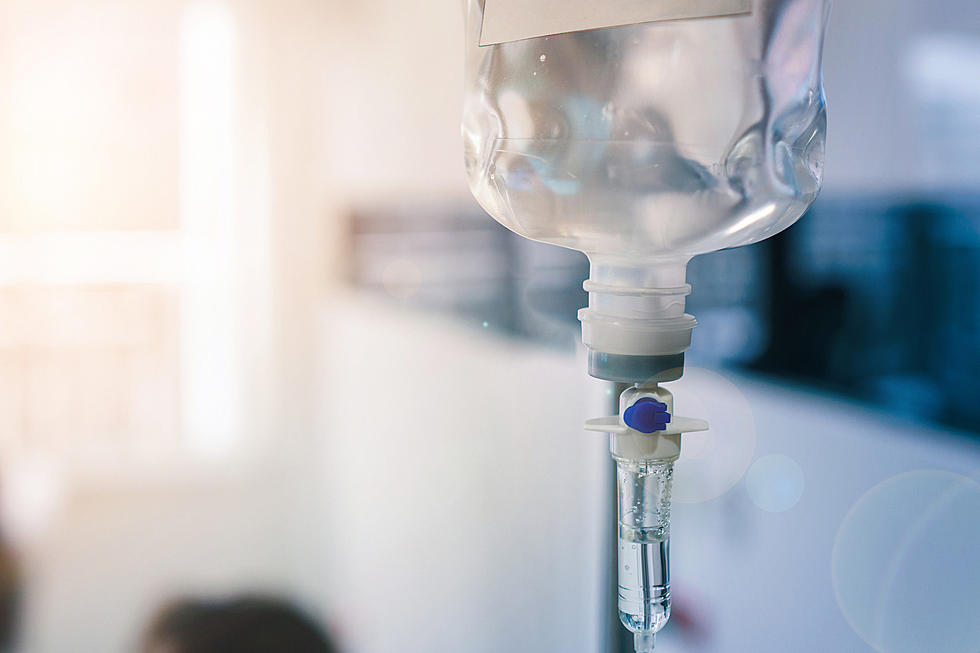 THE DRIPBaR is Coming To Rock Row in Westbrook, Maine and I Have Questions
Chanintorn.v
Westbrook's Rock Row is growing quickly with more and more tenants taking up spaces at the former rock quarry from which Rock Row got its name. We've seen big names like Market Basket, Chick-fil-A, Chase Bank and REI open up locations at Rock Row over the past few months with many more to come.
The latest business to take up residency at Rock Row has a very peculiar name. It too has locations across the country, but Rock Row will be the first one in Maine.
The DRIPBaR is an infusion therapy franchise with locations across the country that offers intravenous drips of vitamins and health support that they say are absorbed by the body at a much higher percentage than taking these nutrients orally either through food or a pill. There are claims that these "vitamin drips" can cure hangovers, fight exhaustion and boost the immune system.
The DRIPBaR that will be opening at Rock Row in March has a medical team with an owner who has been a nurse for 20 years. Call me "Old Man Parsons" if you want, but this seems really bizarre to me.
10 years ago when I first began treatment for cancer, nurses suggested I get a port, which is a device that sits just under the skin on the upper right side of my chest that a needle can be plugged into to deliver my chemotherapy so I wouldn't have to keep getting stuck in the arm with a needle during treatment. I barely feel a thing when the needle goes into my port and it isn't uncomfortable at all, unlike when I have had an IV in my arm.
So it makes me wonder, do people in Maine really want to get stuck with a needle to get their vitamins? Now I'm talking about healthy people, not those who have cancer or other diseases where getting stuck with a needle is the quickest road to recovery for them. I take vitamins, but personally, I would much rather swallow a pill than get stuck with a needle as fluids drip into my veins. No thanks.
IV vitamin therapy is a new fad that people say works to make them feel better, but some medical professionals say there's little scientific evidence to back those claims up.
To each their own though. Is this your thing? If so let me know in the comments, because I'm curious about it. I don't feel it's for me, but you do you and enjoy it. I'll be next door grabbing lunch at Chick-fil-A.
28 Things to Do Around Portland for $20 or Less
For a tiny metropolitan, Portland can be surprisingly pricey. To help us all out, I've put together a list of things you can do in and around the Portland area for days when you don't feel like spending a ton just to have a good day.
The Best Snack Foods in Maine According to Reddit
LOOK: Food history from the year you were born
From product innovations to major recalls,
Stacker
researched what happened in food history every year since 1921, according to news and government sources.