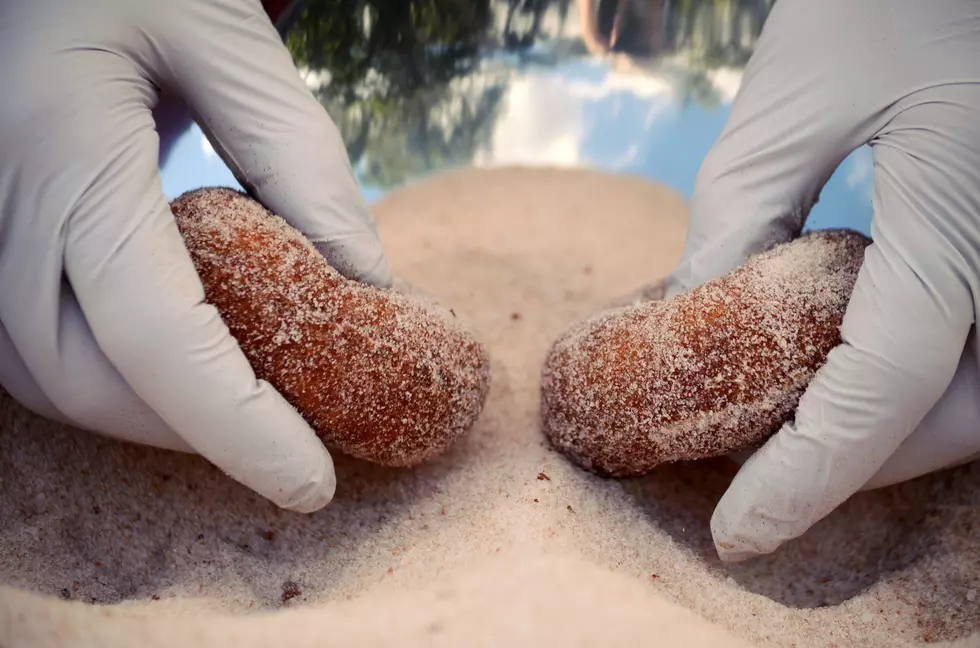 The 20 Best Places to Get Warm and Fresh Cider Donuts in New England
Getty Images
Cider. Donuts.
I bet your mouth salivated a little bit.
Fall in New England is certainly not complete without a cider donut. Or a dozen. Or a dozen a weekend. No judgement here.
Cider donuts are a staple in the Northeast. Truthfully, I'm not too sure they really have cider donuts anywhere else in the world. I'm sure they have packaged ones in supermarkets, but those are not the best.
The real cider donuts are the warm, fresh, and local donuts. The ones that you bit into with little crunch, and the softest inside.
How do they do it? It is beyond me.
Getting cider donuts was an experience. It was not like a drive thru. It was like a special day. You could not just get the donuts. There was always something more with it. Whether that was apple picking and cider donuts or a day at the fair and cider donuts, as a kid, cider donuts meant a family field trip.
As an adult, not  much has changed. Now, if cider donuts are on the table, so is a corn maze, pumpkin beer, and hard cider.
Growing up on the Seacoast, my family was spoiled with amazing cider donut options. There is not just one place. Every apple orchard, farm stand, and fall fair has the freshest and best cider donuts.
Where is the best? Well, that is for you to determine.
Below are the 20 best places to get warm and fresh cider donuts. Try them all, and let me know what place has the absolute best!
20 of the Best Places in New England to Get Apple Cider Donuts
Fall in New England is here and so are the Cider Donuts! Try one of the 20 best places to get your warm and fresh cider donuts in New England.
Gallery Credit: Logan
New Hampshire's Official 2023 Fair Schedule is Here
Gallery Credit: Megan Murphy