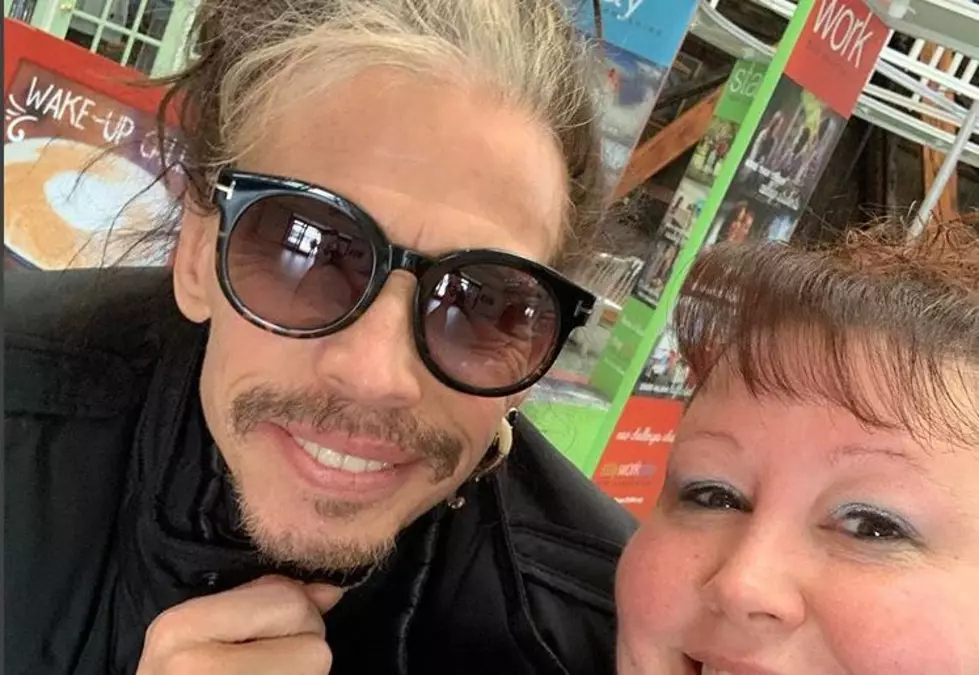 Steven Tyler Spotted Snapping Selfies In New Hampshire
Instagram - Common Man
It's pretty common knowledge that Aerosmith lead singer Steven Tyler has New Hampshire roots. But did you know that he occasionally comes back to the Granite State to visit?
According to WMUR, Tyler was spotted in at least a couple different locations in the state yesterday. One sighting was at the New London Pizza Shop in New London. The other was at the Common Man in Hooksett. At both places, he stopped to take selfies with fans.
Although he was born and raised in New York, Steven spent many of his childhood summers in New Hampshire, on Lake Sunapee. In fact, it was there that he met his future bandmates Joe Perry and Tom Hamilton.
It's so great to see that Steven like to come back to the state where it all began for his legendary band. And seeing him so willing to take pictures with people tells me that he's probably an all around good guy.
Aerosmith were recently in the spotlight, performing at the 2020 Grammy Awards along with Run DMC. In case you missed it, you can watch that performance here.