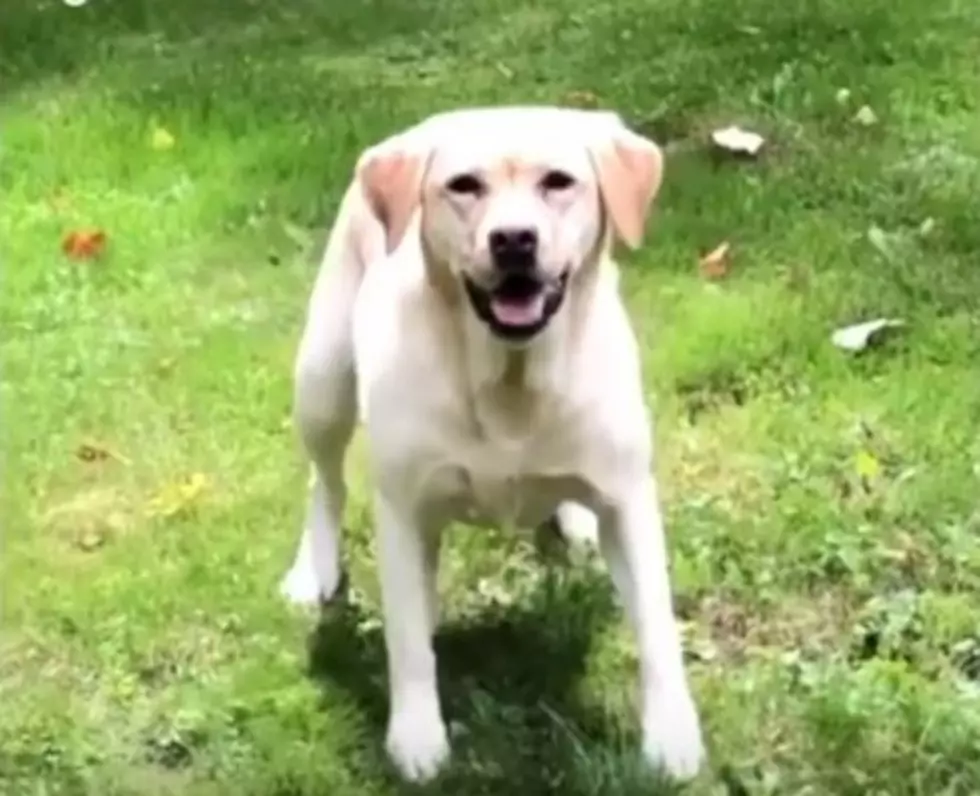 Stella, The Yellow Lab From Freeport Is Selling Fashionable Socks For Humans
(Credit: Dog Named Stella/YouTube Still)
Well, like many celebrities, Stella has her own fashion line… of socks. You can now wear Stella's smiling face on your feet. The 6-year-old labrador is not only adorable with all her antics; but she's also a dogmanitarian (humanitarian). Her owner, Jody Hartman, says "each pair sold = 1 pair of socks given to a human in need."
Here's one of Stella's newest videos, featuring her talent as a dancer.:
As a girl, Stella dreamt of one day becoming a world famous backup dancer.