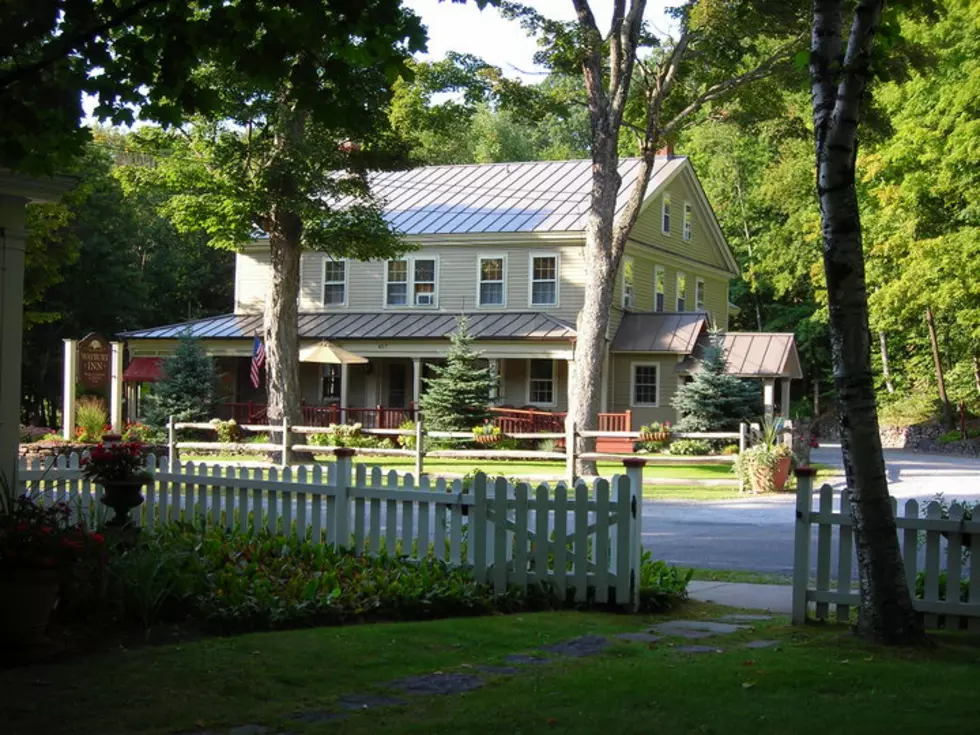 Stay at the Actual Vermont Inn Featured in the TV Show 'Newhart'
Waybury Inn via Facebook
The Waybury Inn in Middlebury, Vermont, is regarded as one of the coziest stays for New Englanders and New Yorkers looking to get away from it all for a few days.
Located at the base of the Green Mountain National Forest, visitors can hike or travel by car upwards and along the Middlebury River to take photos or admire the scenery.
However, that's not the only thing drawing in visitors since the 1980s. For in another universe, what we know as the Waybury Inn is the Stratford Inn, the site of many introductions by Larry, his brother Darryl, and his other brother Darryl.
From 1982-90, Newhart was one of the top-rated sitcoms on American airwaves. Starring legendary comedian Bob Newhart as a do-it-yourself author who shed his familiar city dwelling and moved with his wife to the countryside, the show was just one of many to use New England as a backdrop during network television's golden age.
Luckily, the Waybury Inn wasn't bought out by a Japanese tycoon or surrounded by a golf course. It still stands as it did 40 years ago, and you can actually stay there.
In addition to being ideal for anniversaries and getaways, it's also an ideal site for people looking to get some work done just like Newhart's character Dick Loudon, as its elegantly furnished guest rooms have no televisions (as Dick's foil Michael might alliterate, "Feat not, fellas", because TVs are available in the living room and pub, per the inn's website).
If you'd rather stay close to the city, there's always the Cheers bar on Beacon Street in Boston. Or, you could stay away from the TV tie-ins altogether and visit a Vermont Inn that was recently named one of the most relaxing in the U.S.
But by visiting Middlebury, you can take a short drive and see if you can still smell the remnants of the World's Biggest Ice Cream Sundae, built 40 years ago by Ben & Jerry.
But there's nothing like using the Waybury Inn's complimentary Wi-Fi to watch perhaps the most famous final scene in American sitcom history…
10 TV Comedies Set in New England
From a witch in Connecticut to an innkeeper in Vermont, here are 10 memorable TV comedies set right here in New England.
$16 Million New England Estate With Mini Golf, Helicopter Pad, Art Gallery