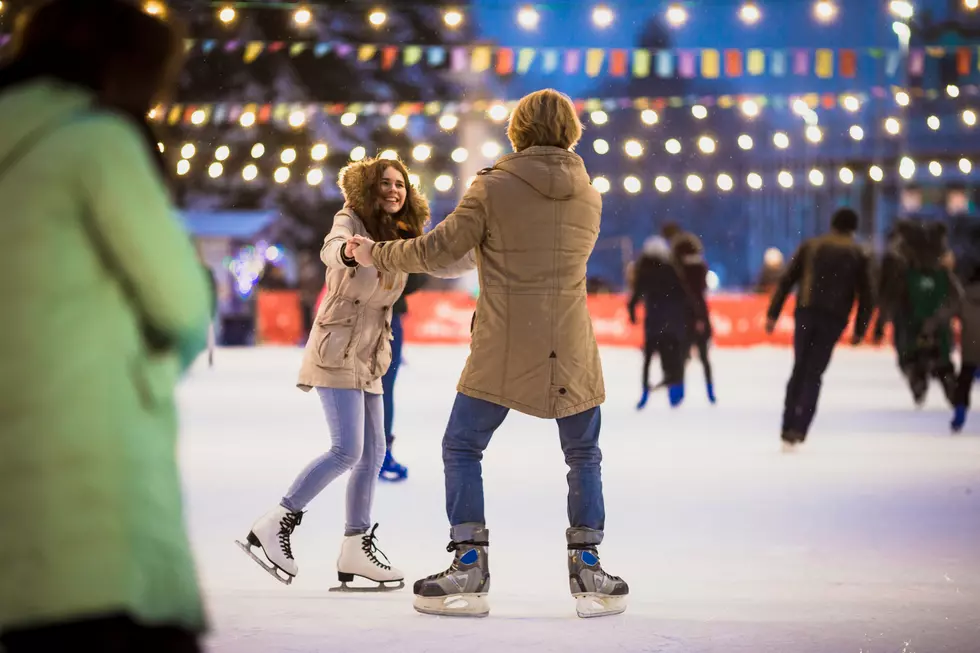 Skate at the Stunning Outdoor Rink at Nestlenook Farm in Jackson, New Hampshire, This Winter
Getty Images
Located in Jackson, New Hampshire, is the beautiful Emerald Lake, which transforms into a stunning natural ice rink in the winter months.
The three-acre ice rink is incredible, and hosts so much for your winter wonderland activities.
Face it, the cold winter months bring in the winter blues. The only cure is to find activities you enjoy in order to make the most of the winter months.
Well, look no further than Nestlenook Farm.
The ice skating is just the tip of the iceberg at Nestlenook Farm. However, the three-acre track is definitely the top amenity.
Once cold enough, this natural ice rink is an enormous stretch of winter beauty. Skaters will go under bridges and around decorated trees, with the White Mountains as the backdrop.
The ice rink tradition is clearly strong. Look at the track from seven years ago. Not too much has changed.
What is amazing about Nestlenook Farm is that there is so much more offered than just ice skating.
After a few hours of skating, you can enjoy a cup of hot chocolate by the cozy fire. Also, look at the beautiful lights.
After your skate, drinking hot chocolate, and eating s'mores by the fire, you are likely warmed up and have sore feet from skating. So...what a perfect time to take a sleigh ride.
This place is festive, beautiful, and magical.
Whether you are going for a fun day trip, family weekend, or date night, Nestlenook Farm has something to offer everyone.
Oh, and we can't forget the food. Like I said, there's something for everyone. Food, drinks, fun, and more. They even offer snowshoeing around the property, for those not interested in skating.
Perhaps a surprise visit...
For more information, check out their website here.
Check Out The Epic 1,000-Foot Holiday Train Covered in Mesmerizing LED Lights
The Canadian Pacific Holiday Train is back on the rails!
Gallery Credit: Meghan Morrison
20 Restaurants in Portland, Maine, With Outdoor Dining in Winter
These lovely restaurants around town offer outdoor dining year round, so you can get the most out of our city regardless of the weather.
Gallery Credit: Meghan Morrison