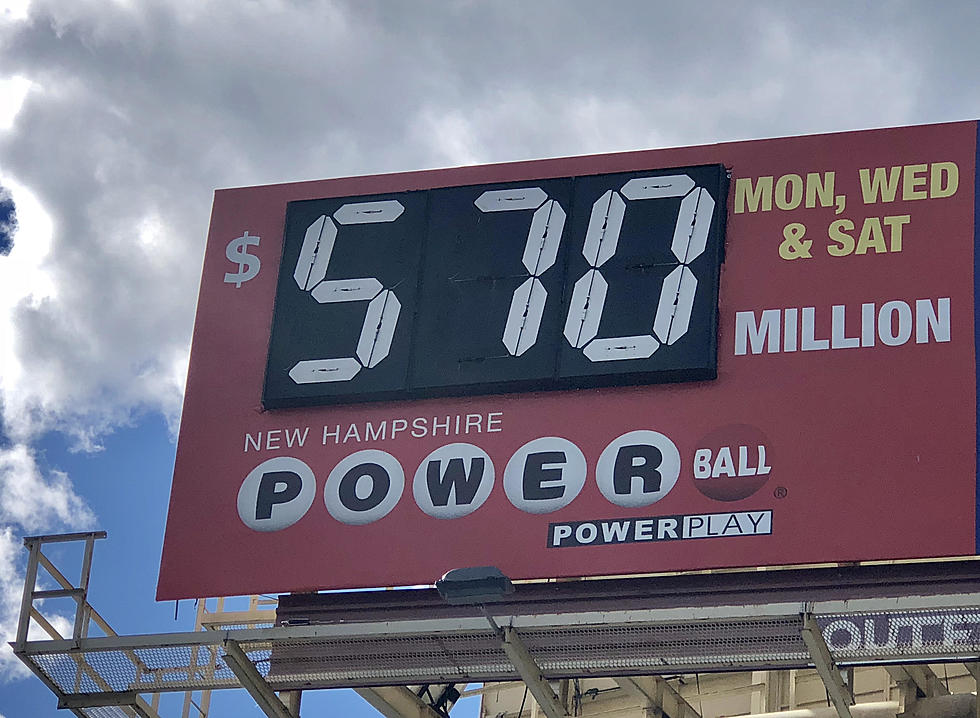 Seacoast Residents Dream of $570 Million Powerball Jackpot
Photo by Jason Schreiber
Seacoast residents are dreaming big after the jackpot for Wednesday night's Powerball drawing soared to an estimated $570 million - the eighth largest on record.
Local stores expected ticket sales to pick up by early evening as players finished work.
At Brookside Market and Deli in Exeter, assistant manager Bradley Harris was preparing for a spike in sales, but wasn't anticipating lines.
Brookside was the lucky store that sold a $168 million Mega Millions ticket in 2019. It was New Hampshire's first Mega Millions jackpot winner.
"It's usually a night thing. Everybody will get out of work and buy their tickets," Harris said.
While the store may have sold a big winner a few years ago, that doesn't necessarily mean it's luckier than others and will attract more players.
"Lightning doesn't strike twice so they just kind of keep moving on," Harris said.
According to lottery officials, a winner who chooses a one-time cash payout would get $401.1 million before taxes.
"We could not be more thrilled for our players as this jackpot just keeps getting bigger and better. Our retailers have been reporting an uptick in Powerball sales as the jackpot has continued to grow in recent weeks, so get your tickets while there is still time. We are keeping our fingers crossed for our New Hampshire players," Charlie McIntyre, executive director of the New Hampshire Lottery, said in a press release.
New Hampshire has been lucky in recent years.
The state's largest Powerball jackpot winner bought a ticket worth nearly $560 million at Reeds Ferry Market in Merrimack in 2018. That was the 10th largest jackpot in Powerball's history.
Two years earlier, a $487 million Powerball ticket was sold at the Hannaford supermarket in Raymond.
Emil Ouellette of Candia was aware of the big Hannaford winner several years ago, but he didn't grab a ticket while he was shopping Wednesday afternoon because he leaves the ticket buying to his wife.
When asked what he would do if they won, he replied, "A lot of things."
The first purchase would be a lake house, he said.
"If you get that much money you can do whatever you want. There's no limit. But you hear these horror stories of people that win the lottery and a year later they're broke," said the 74-year-old Army veteran whose biggest win was $500 on a scratch ticket years ago.
Robin Gray has never played the lottery - ever.
She won't even try Bingo.
"I never started. I grew up with my parents always doing it and going broke. Raising nine kids I just thought it was foolish to be spending money like that so I never bought one," said the 65-year-old Raymond woman.
But since most of her siblings play, Gray still has a shot of cashing in if one of them hits the jackpot and shares the wealth.
Raymond Hannaford shopper Holly Nash of Northwood usually buys her tickets online and said she might get one if she remembers when she gets home.
If she wins, Nash said she would likely buy a new house and try to plan a big vacation.
"A giant family vacation. I always thought that would be nice. I would also try to do for my mom because she's always done for me. Not that she would allow me, but," she said.
KEEP READING: Here are the best places to retire in America