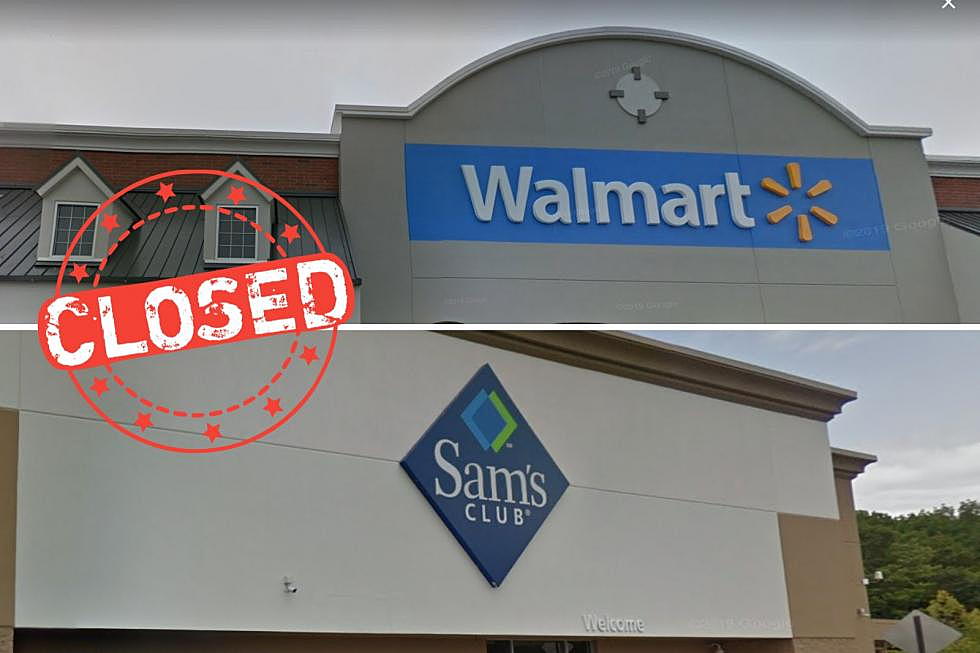 2 Major Stores Forced to Close in Scarborough, Maine, For Safety
Google Maps
Do you go shopping? Well, obviously you do! However, if you go shopping in Scarborough, Maine, then you may find yourself in a predicament where you can't stop where you normally do.
Yesterday, two major stores in Scarborough had to evacuate and close their doors.
According to WGME, both Sam's Club and Walmart were forced to close due to concerns with excess snow and water on the roofs making the buildings unsafe.
Crews responded to Walmart around 10 am on Thursday morning due to the roof leaking, according to Scarborough Deputy Chief, John Brennan.
Brennan claims that the water was from draining from the roof and that the fire department had to call in Code Enforcement. Code Enforcement evacuated the building and then closed it.
Sam's Club in Scarborough has the same roof design as Walmart and was also forced to close due to safety.
Walmart and Sam's Club are not the only two places in Scarborough that had to close, the Five County Credit Union, located inside the Walmart also is now closed.
It doesn't seem that the roofs of Sam's Club and Walmart have a design flaw, as Brennan states that they are "designed to drain." However, it is the amount of water on the roof that suggests a drainage problem.
The amount of water left on top of the buildings is causing a big concern about the weight on the roofs.
If you are wanting to know when you can go back to shopping at Walmart and Sam's Club in Scarborough well then you might have to wait a bit. According to WGME, before the stores can reopen, the weight has to be removed from the roofs, and then they have to be inspected by Code Enforcement.
Brennan states that if any issues are found, the company's engineers will have to figure out the next steps.
As of right now, it is unclear when the stores will open their doors.
Of course, the safety of customers and workers is the biggest concern, but hopefully, you will soon be able to buy things in bulk and at great prices again soon!
Speaking about safety, it is great to know that the Scarborough Walmart doesn't have a pole that constantly gets hit in the parking lot like the one in Auburn, Maine. Don't know what I am talking about? Keep scrolling to see some of the accidents at the Auburn Walmart.
Cars Can't Stop Crashing Into One Yellow Pole at the Auburn, Maine, Walmart
There's a yellow pole in the Auburn, Maine Walmart parking lot that gets hit by drivers on a regular basis.
15 Hilarious Responses Mainers Have About the Walmart Pole in Auburn
Mainers share some funny responses about the yellow pole at Walmart that keeps getting hit.