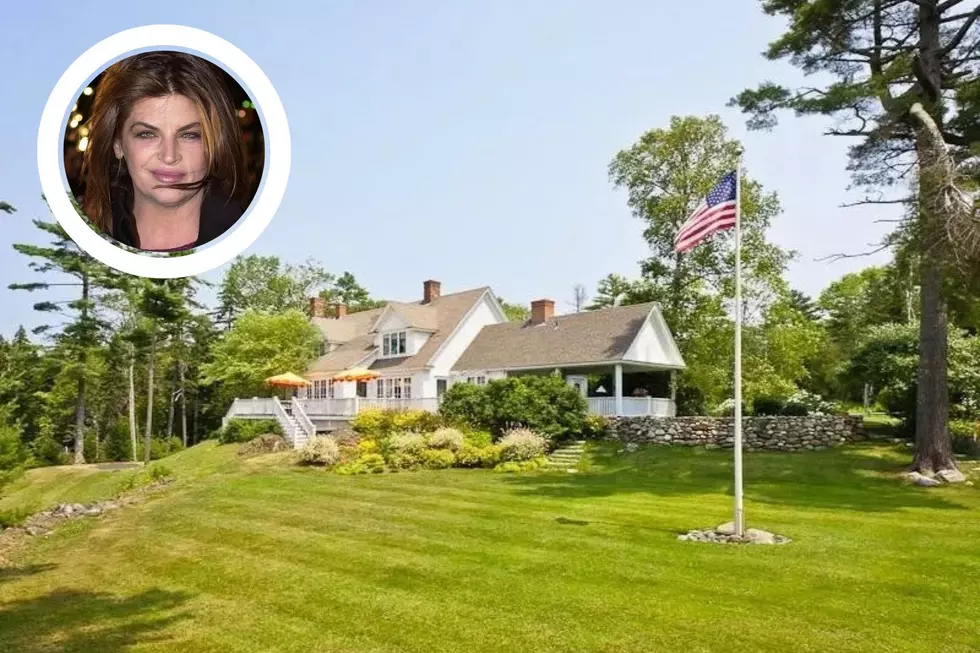 Remember When Kirstie Alley Had a Home in Maine For Almost 30 Years?
Vince Bucci / Stringer
It's been some time now since we heard the sad news of the passing of Kirstie Alley. For fans of Cheers and the numerous other roles she played during her career, this was an unexpected loss.
It's also a loss for the almost 600 residents of Islesboro, Maine where Kirsti had a home from 1991 to 2020. She loved it so much there that her co-star in the 1989 romantic comedy Look Who's Talking, John Travolta, bought a house on the island as well.
According to the Bangor Daily News, Isleboro residents loved Kristi. They say she was very down to earth and would talk to anyone, not being some star who keeps to themselves. She was a real part of the community who just happened to be a big celebrity.
She and actor Parker Stevenson bought their home on Isleboro in 1991 and after they divorced in 1997, Kirsti bought a smaller home that she ended up selling in 2020.
When she announced she was leaving the Maine island she had loved for all those years, she posted a goodbye to her friends from the island in a post on the Isleboro, Maine Facebook page:
"I love Islesboro and will miss you all. My family and I have had some of the most memorable times of our lives here. We hope to return for more summers in the future. To any of you here who have touched our lives, thank you."
Kirsti may be gone, but she'll never be forgotten here in Maine. In our eyes, she was always a Mainer.Kirstie Alley
Peek Inside John Travolta's Dazzling Mansion In Maine That's For Sale Again
Here Are 50 Stores, Restaurants Mainers Want at the Maine Mall
It's a wishlist for Mainers, by Mainers, of spots we'd love to see pop up at the Maine Mall sooner than later.