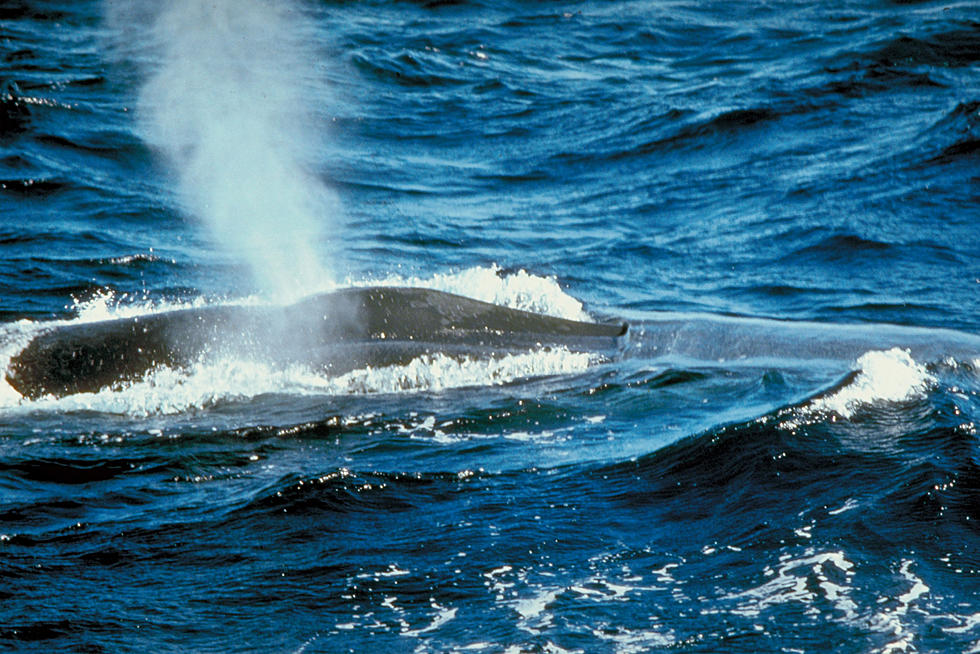 Rare Shark Eating Creature Delights Whale Watchers Off the Coast of Bar Harbor
Getty Images
The best part of Maine is that you never know what you're gonna see.
This is so cool that the Miami Herald had a story about it. A boat full of whale watchers off the coast of Bar Harbor got their money's worth. On September 24, the Bar Harbor Whale Watch Company was having a great cruise. Then something amazing happened, and a rare sperm whale made an appearance.
After seeing some amazing lunge-feeding fin whales and Atlantic white-sided dolphins, the whale watch came across a rare toothed whale species sperm whale!  After a 25-minute dive, it logged on the surface for several minutes allowing us great looks at the largest-toothed whale species!
Whales are like moose here in Maine. It's a bucket list item to see either. But to see a rare sperm whale is special. Sperm whales are endangered and found in Alaska and the northern Atlantic, according to Whale Sense. The giant sea creatures eat squid, sharks, and other fish. Females can grow to 40 feet and 15 tons, while males can be up to 52 feet and 45 tons. The captain of the whale watch says that sperm whales in the Gulf of Maine tend to be males.
Are sperm whales rare in Maine?
The short answer is yes. They are seen in Maine (obviously) but they are deep divers and prefer the waters off the continental shelf. The ones seen in Maine or even Massachusetts tend to be very young calves. However, two large adult males have washed up on Nantucket in recent years.
Either way, what a gift to be on that cruise.
LOOKING UP: 40 Breathtaking Images Of The Perseid Meteor Shower Around The World
According to
NASA,
the Perseid meteor shower is "considered the best meteor shower of the year." The show typically peaks mid-August. For 2023, the shower peaked around the world between Aug. 12-14. The latest edition of the meteor shower created an extra special light show in the sky. Here is what the Perseid meteor shower looked like across the globe.