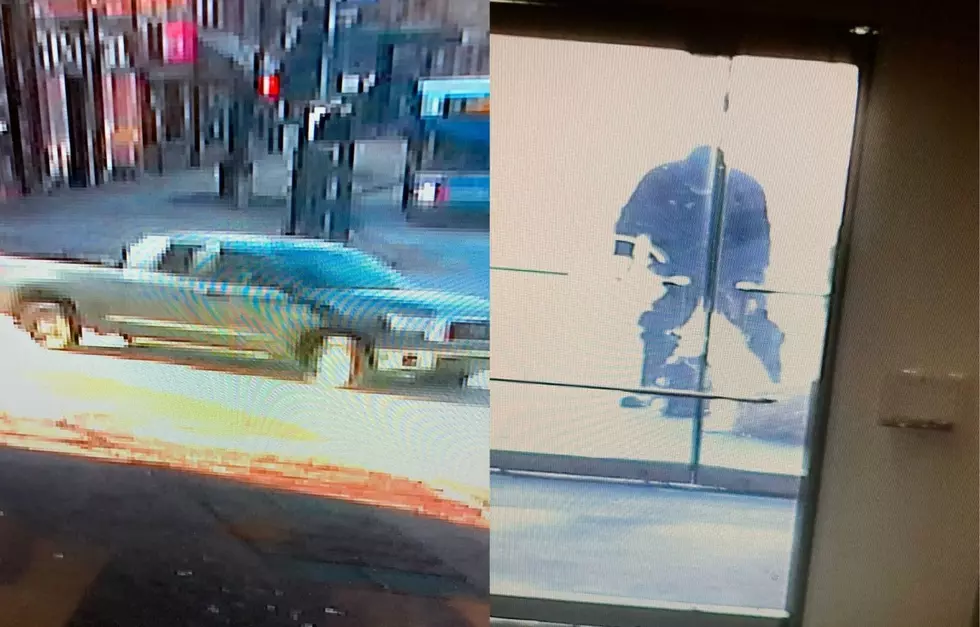 Police Seek Info on Strange Package Left at Portland Museum of Art
Portland Maine Police Department via Facebook
Portland PD is looking for assistance from the public in putting the pieces together after an odd package was left outside the Portland Museum of Art on Saturday afternoon.
According to the Portland Maine Poice Department Facebook page, the package was made up of feathers surrounding a box and was left inside the vestibule at the museum along with a spray-painted message of "BALM" on the nearby sidewalk.
When Portland Museum of Art employees discovered the package they contacted authorities. At this point, Congress Square Plaza was closed to vehicles and foot traffic as the package was investigated by a Hazardous Device Team in order to confirm the package wasn't an explosive device.
It was ultimately found to not be a dangerous explosive, but Portland PD has not released any further details on the contents at this time.
Surveillance footage indicates that the individual who left the package was a male who drives a light-colored pickup truck.
If you have any information you're asked to contact the Portland Police at (207) 874-8575. Anonymous tips can be left at (207) 874-8584.
Enter your number to get our free mobile app
Before and After: The Development of Portland, ME