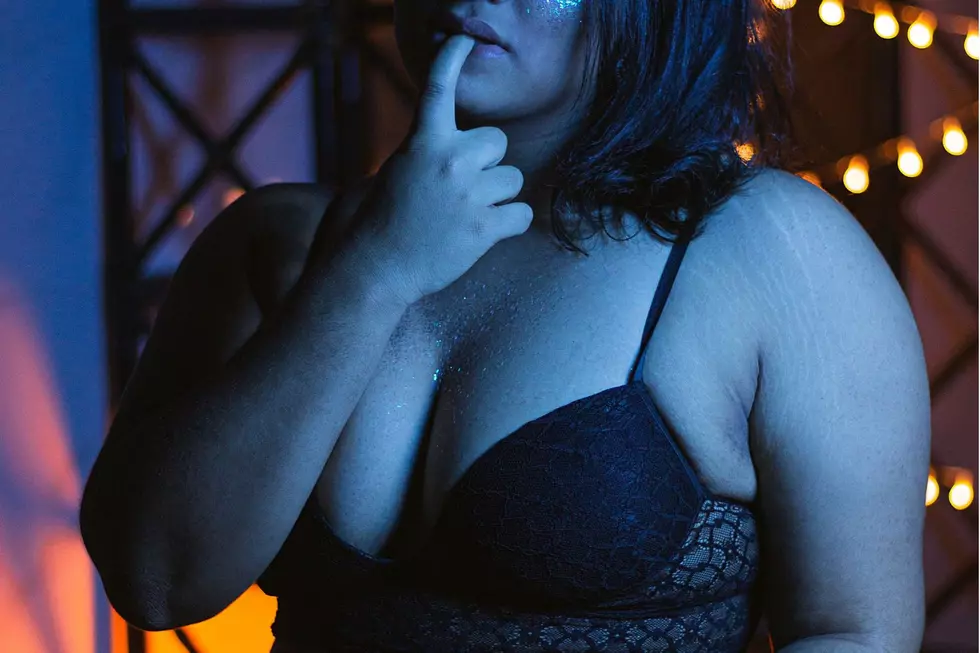 Plus-Size Survival Guide: Where to Shop for Something "Sexy"
Gabriel Dizzi / Unsplash
Welcome to the next chapter in my plus-size survival guide. I, a "big" girl, have decided to sit down and write about my experiences being a plus-sized individual going to theme parks and beyond. My previous chapters focused on theme parks in New Hampshire (Canobie Lake Park and Story Land), however, this chapter will be a bit different.
In this chapter, we will be talking about shopping, more importantly shopping for bras and lingerie (yes, it is going to be that kind of chapter, so be warned). From a young age, I learned that it was going to be hard to find a bra that would actually fit correctly. I also learned that there would be many stores that I would be unable to ever shop in.
One of the stores that I knew that I would never be able to purchase a bra from (or really anything) was Victoria's Secret. I remember walking in when I was younger to get measured, and really they did not have any bras for me. Yes, this can be annoying, but honestly, it embarrassed me (which I later learned, I should not have been embarrassed).
So, this is for everyone who struggles to find bras that are comfy, sexy, and just fit.
There are so many places that you can shop at that actually sell both bras and lingerie that will fit you. Yes, many stores have finally started to add plus sizes, but let us be honest, that doesn't always help us when it comes to bras and clothing for the bedroom.
There are a variety of reasons why someone would need to shop at a specific store for bras (or other items), there is no shame in not fitting into what one store offers.
Below are some stores and websites that I have shopped at with success for these items.
Where to Find Items For Your Curves
Torrid
Honestly, Torrid has some amazing bra and lingerie choices. All my life, I never thought that I would be able to wear a wire-free bra, but guess what, I can. They have all types of bras that you could imagine (comfy, cute, sexy). I swear by their wire-free bras, and let me tell you the wire-free pushup REALLY works.
I will say that obviously, they have more options online than they do in-store, but if you start by going to the store you will have an idea of what exactly you are looking for (plus they will size you if needed).
Torrid also has a variety of lingerie, and you can sometimes find both, bras and lingerie, hiding in the clearance section (and who doesn't love saving some money).
Shein
I have never bought a bra from Shein, but when it comes to plus-size lingerie, I don't go to many other places. I have never found lingerie to be so comfortable, but Shein has me constantly going back for more. They offer a variety of sizes and styles and let me tell you, the lace is super soft (which we know is a plus).
Lane Bryant
Lane Bryant is another plus-size store that has some comfy bras that will actually fit with your curves. This is where I originally had to start shopping for bras, and it never failed me.
Save Yourself Some Money When Shopping
Let us be real for a second, the only negative thing about bra shopping is the price tag. Bras are super expensive. There's not much you can do with a set price tag, but my little trick of the game is to wait until some of the stores have a sale. Both Lane Bryant and Torrid have many sales throughout the year both online and in-store that can at least save you some money when you do not want any of the clearance bras that they have.
Sometimes you may be lucky to find something at Marshalls or T.J. Maxx, however, it is not guaranteed. Another option is buying things online, however, there is always a risk that the item will not fit properly, so be sure to double-check return policies.
Women in Maine Get Honest & Have 'Real Talk' About Bras
"Isn't it so easy to find the perfect bra?" Said no women, ever. Maine women get real and have a discussion about bra's and pricing with me and it's a beautiful thing
Get Your Thrift On At These 17 Consignment Shops in Southern Maine
Thrift stores around Southern Maine for all your resale needs.