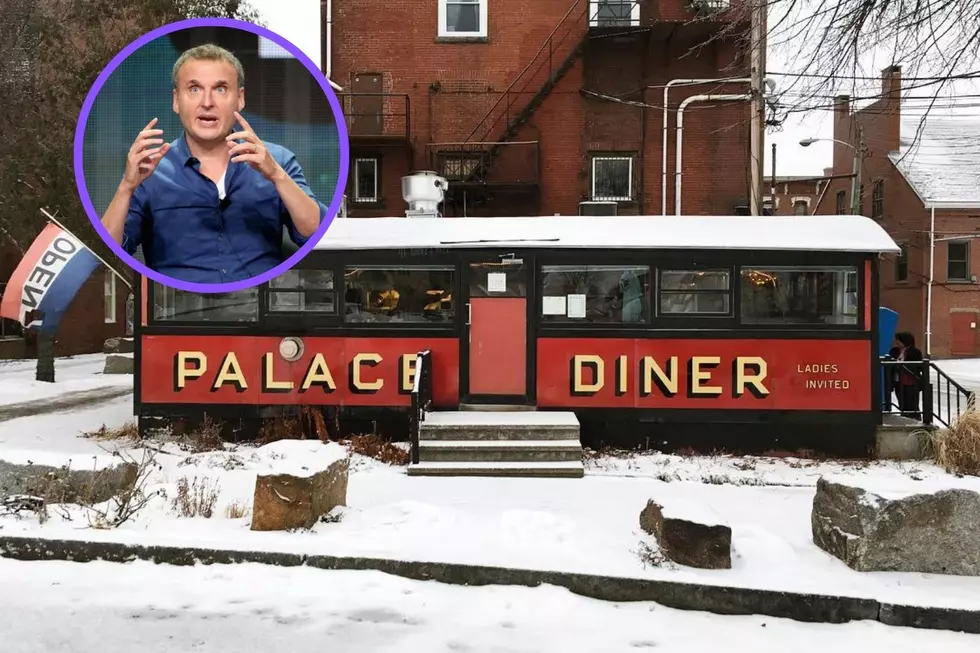 Phil Rosenthal of 'Somebody Feed Phil' Absolutely Loves The Palace Diner in Biddeford
Palace Diner via Facebook, Getty Images: Canva
What a year it's been for the Biddeford, Maine, culinary world. From James Beard-nominated chefs to incredible write-ups from Food & Wine Magazine and others, it truly has been a year for the up and coming town. However, it doesn't stop there, because the small city's foodie facilities are once again in the spotlight.
The extremely popular Netfllix series, "Somebody Feed Phil" has returned for a new season, and includes a trip to Maine. The shows host, Phil Rosenthal, sat down with Forbes Magazine to talk about the current season. One question asked was in regards to his favorite dining experience of the trip. And, wouldn't you know it, it was in Biddeford.
Phil's answer was Biddeford's famed Palace Diner Restaurant. The tiny establishment, which originally built in 1927, absolutely floored Phil. This is what he had to say of his experience.
What they've done [in Biddeford] is kept traditional diner foods on the menu, but upgraded all the ingredients and cooking techniques. So [customers] are getting idealized versions of omelettes, French toast, pancakes, burgers, sandwiches. I loved them all. [Eating at the diner] became one of the favorite things I've ever done on this show.
This is considerable praise from a man who has spent nearly a decade traveling the world eating. To be able to leave that kind of lasting impression is not only impressive, but also the goal of every chef in every restaurant on this planet.
The Palace Diner is run by Greg Mitchell and Chad Conley. The two took over the 14-seat diner car in 2014, and have received praise for their creative takes on diner classics. The dining car itself is an absolute classic. There's more character in that little restaurant than entire cities. It's a very unique dining experience.
The new season is out now, which does include Phil's escapades across our great state. Those include stops in Portland, Cape Elizabeth, Wiscasset, and more.
As for the Palace Diner, its open daily 8am - 2pm. You can see the menu and find more info on the restaurant's website.
17 Times Maine and NH Servers Received Massive Tips from Customers
Working in the service industry can be hard. But sometimes that hard work can pay off big when a generous customer thanks a server with a huge tip. Here are 17 times that happened to servers in Maine and New Hampshire.
LOOK: Food history from the year you were born
From product innovations to major recalls,
Stacker
researched what happened in food history every year since 1921, according to news and government sources.