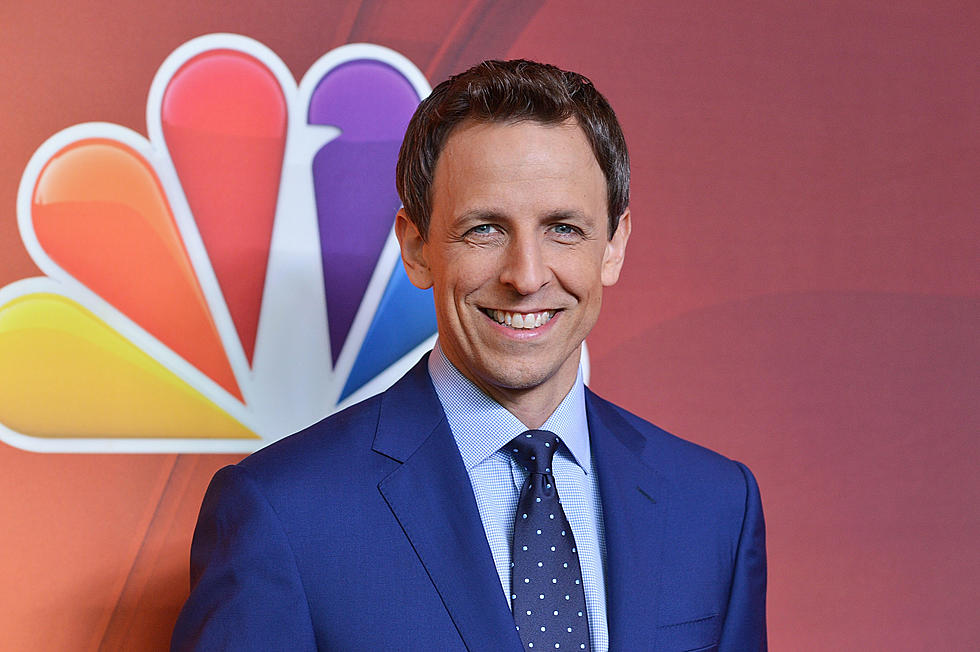 New Hampshire's Seth Meyers Reveals Why He Almost Quit 'Saturday Night Live' Abruptly
Getty Images
Though currently sidelined by the Writers Guild of America and Screen Actors Guild strikes, Bedford, New Hampshire, native Seth Meyers is a household name after nine years hosting NBC's Late Night. But as he told longtime friend and fellow comic Neal Brennan on the latter's podcast Blocks, it almost never came to be.
In 2006, Meyers – after five seasons as a cast member on Saturday Night Live – was given some good and bad news. The good news was that he was set to succeed Tina Fey as the show's Head Writer. The bad news: if he didn't land a spot as the anchor for the show's Weekend Update segment, he would no longer appear on screen.
Faced with a document whereby Meyers would agree to these terms, he refused. It was only during the taping of the 2006-07 season's opening credits when Meyers learned he landed the Update gig and would therefore remain on the show.
Meyers would continue to anchor Weekend Update all the way until 2014, when he would depart to host his own nightly show at 12:30. But man…there's just something about Granite Staters and Saturday Night Live.
Fans from the '80s likely remember North Hampton's Charles Rocket anchoring the fake news until he was abruptly fired after a gag went wrong at the very end of an episode. Manchester native Sarah Silverman has also talked about her rocky experience as a cast member in the mid-'90s.
Most famously, Adam Sandler was still so irked by being fired in 1995, he actually performed a song about it during his first (and only) turn hosting the show.
8 Hilarious Saturday Night Live Skits That Feature New England
Adam Sandler Bought the Most Unexpected Los Angeles Area Home