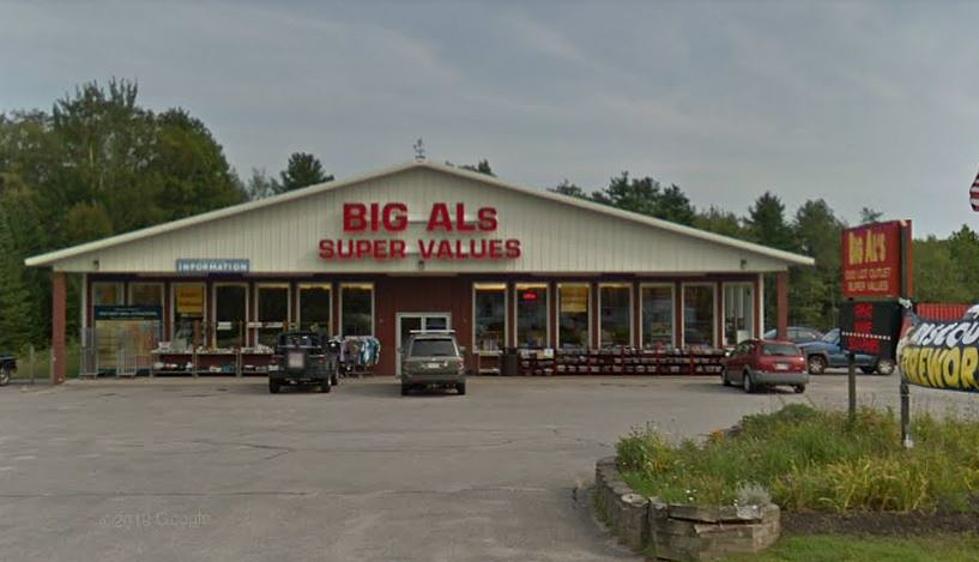 New England's Biggest Candy Shop is Taking Over Big Al's in Wiscasset
GoogleMaps
Big Al's old place is the perfect home for the fifth Sweetz & More.
Sweet new life starts on Route One Wiscasset Saturday, April 1. Last fall Steve Jackson thought about turning the old Big Al's into the biggest candy store in New England. According to the Wiscasset Newspaper, Steve was a fan of Big Al's as he and his wife would stop by on their way to Boothbay Harbor every year.
Steve's wife was a school teacher and would always stop at Big's Al's Super Values store on Route 1, Wiscasset to stock up. Steve knows that candy has value too. Everyone loves candy and everyone can afford candy when times are tough.
Jackson loved the building because even on a hot day in summer, it was cool inside. The building has extra insulation. Candy needs a cool building. Jackson told Wiscasset Newspaper that the final sign to buy this building though was a license plate on a car in the parking lot. It read CANDY. He told the paper that it was 'meant to be'. He has opened four Sweetz & More candy shops in New Hampshire.
At 8,100 square feet, the old Big Al's building will make this Sweetz & More New England's largest sweet shop. WGME reported that you will be able to try 835 varieties of retro glass bottle soda, 550 pouches of bulk candy, 300 baskets of pick-a-mix candy, 48 flavors of Jelly Belly gourmet jellybeans, 80 flavors of saltwater taffy, 48 flavors of cotton candy, 100+ PEZ characters, 30 flavors of ice cream, and 28 sweet and savory variations of popcorn. Is that all?
Good question - no that's not all!
Sweetz & More also reportedly offers candies from around the world, including spicy candy from Mexico, chocolates from Europe, gummies from Germany, and sweet confections from Japan. Big Al's closed after 35 years at this location on Route One in Wiscasset. I think even Big Al would be happy with this replacement.
10 Maine Towns With Dirty Sounding Names
Bring your mind directly into the gutter as we roll through 10 Maine towns that have the dirtiest sounding names whether they're intentional or not.