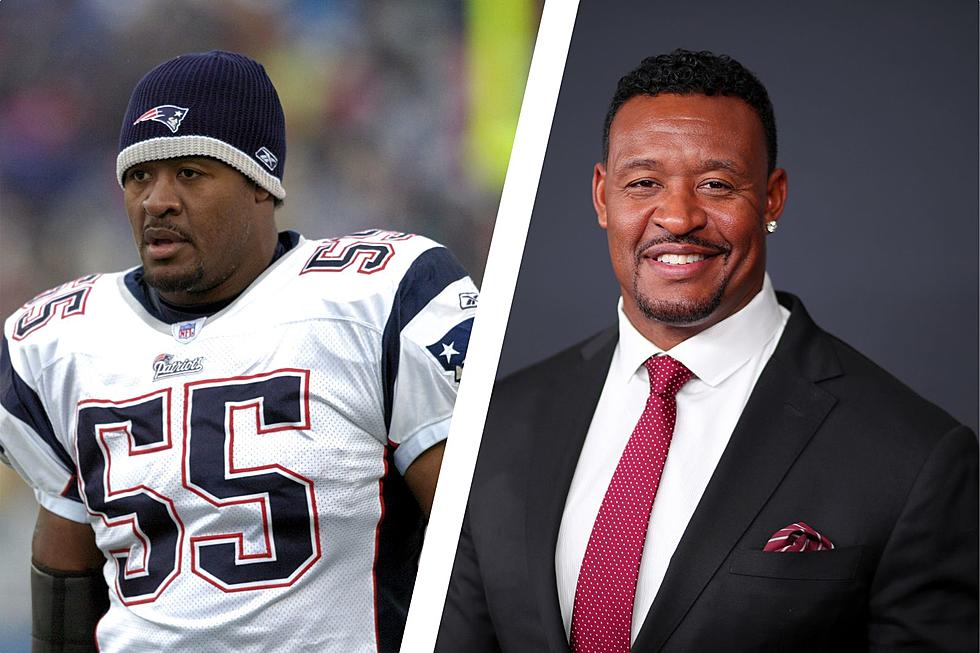 New England Patriot Hall-of-Famer Facing Up to Eight Years in Prison
Getty Images
A former New England Patriot great could be significant facing jail time following an incident caught on camera.
Three-time Super Bowl champion and Patriots Hall-of-Famer Willie McGinest is facing charges stemming from his role in a December 2022 incident that took place at a restaurant in Los Angeles.
According to TMZ Sports, McGinest is being charged with one count of assault with a deadly weapon, and one count of assault with intent to harm. These charges could carry McGinest to a hefty length of time behind bars if convicted.
The incident became public when TMZ first aired footage from the LA restaurant Delilah. The former Patriot is seen pummeling a man in what McGinest would eventually call a "lapse in judgement."
This isn't the first time McGinest has had a run-in with the law. He was charged with battery and false imprisonment while attending USC. Those charges would be eventually dropped. According to TMZ, he also was sued in 2016 after being accused of assault and making threats against a man named DeAndre Parks.
However, this case is a new level for McGinest, considering the damning video evidence showing the clear detail of the "alleged" assault. According to TMZ, each charge carries the potential of four years behind bars.
Originally drafted 4th in the 1994 draft by the Patriots, McGinest played over 10 years in New England, which included winning three Super Bowls. He would then move to the Cleveland Browns in 2006 and eventually retire in 2008. McGinest was named to the Patriots All Decade Team for both the 1990s and 2000s.
According to TMZ, McGinest has not been on the NFL Network since the initial arrest, and it doesn't seem like that will be changing anytime soon. He had been an analyst for the network for well over a decade.
The former Patriot is expected to be arraigned in April.
Top 10 Ways Mainers Were Scammed in 2022
Scammers were out if force in 2022. Here were the most popular types of scams that plagued Mainers last year. The data comes from the
Tableau Public platform
.
The 10 Most Dangerous Places To Live in Maine Right Now
Based on crime statistics and patters, here are the most dangerous cities in Maine for 2022