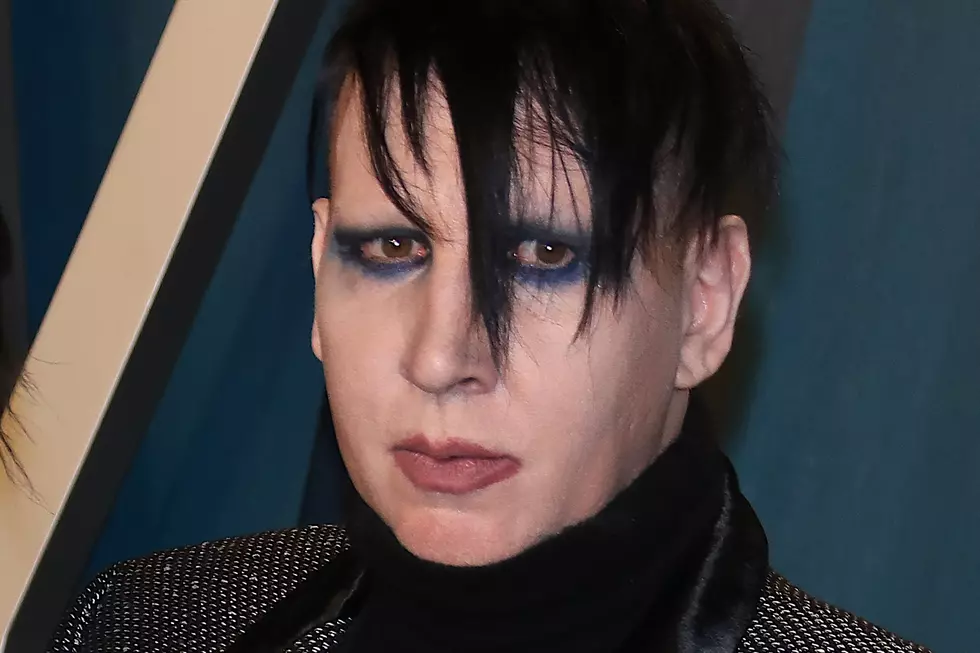 Gilford, New Hampshire Police Have An Arrest Warrant Out For Marilyn Manson
Toni Anne Barson, Getty Images
The Gilford, New Hampshire Police Department took to Facebook on Tuesday to announce that they have had an outstanding arrest warrant for musician Brian Hugh Warner aka Marilyn Manson. The arrest warrant stems from an incident involving a videographer and the musician during a performance at the Bank of New Hampshire Pavilion in August of 2019.
The incident in question appears to involve Manson spitting and/or ejecting mucus from his nose while on stage during his performance on the evening of August 18th, 2019. That projectile allegedly hit the videographer and has led to the charges being filed.
The Facebook post details that Manson along with his representatives have been notified of the outstanding warrant but have not made any effort to return to New Hampshire to answer for it. Manson has a home in Los Angeles where he spends most of his time when not on the road. Manson has no tour dates planned for 2021.  The warrant carries two misdemeanor counts of simple assault and if found guilty, Manson could face fines as well as potential jail time.
In February of 2021, Vanity Fair published an article sharing several disturbing accusations against Marilyn Manson from women he had encountered over the years, including actress Evan Rachel Wood. Manson was promptly dropped from his record label but hadn't faced any legal trouble from those accusations until recently. Multiple lawsuits have been filed in California against him in the past several weeks.
LOOK: The Evolution of Slipknot's Terrifying Masks Throughout The Years
10 Famous People You Probably Didn't Know Were Born In Maine