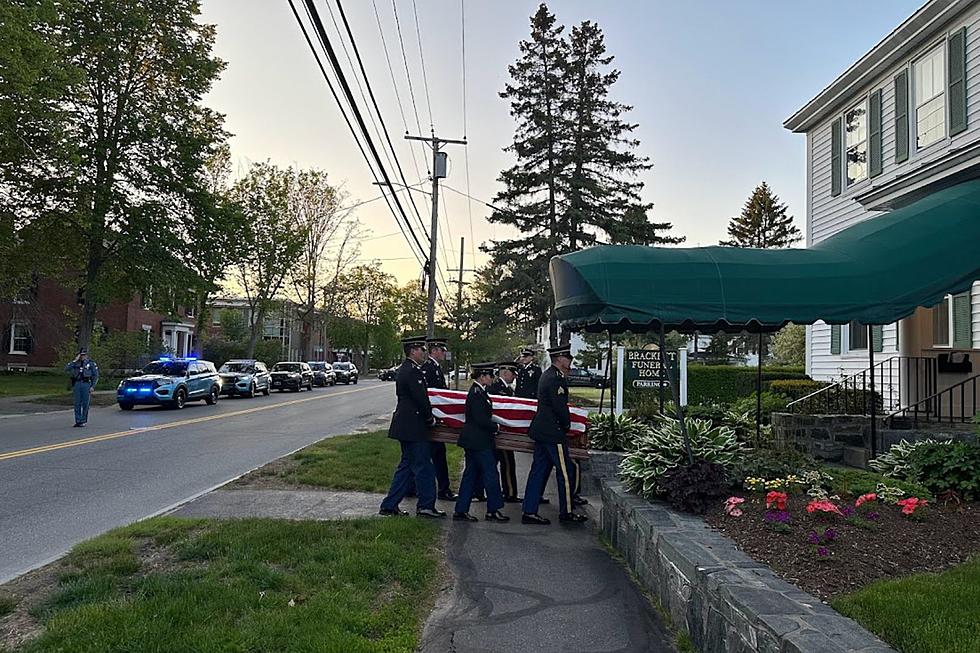 New England Hero Captured in World War II Finally Accounted for After 80 Years
Brunswick, Maine Police Department via Facebook
A United States soldier from New England who was captured and died as a prisoner of war has come home after 80 years.
U.S. Army Pfc. Arthur L. Pierce, 26, of Malden, Massachusetts was captured and died as a prisoner of war during World War II. In 1941 he was a member of the 803rd Engineer Battalion in the Philippines when Japanese forces invaded the Philippine Islands.
Thousands of U.S. service members were captured and interned at POW camps after U.S. forces in Battan surrendered to the Japanese, including Pierce. He was among the more than 2,500 POWs who died in that camp. perished in this camp during the war.
According to prison camp and other historical records, Pierce died July 19, 1942, and was buried along with other prisoners in a common grave.
After the war, those buried were exhumed and relocated to a military mausoleum in Manila. 12 sets of remains were identified but the rest, including Pierce, were not able to be identified.
A new examination conducted in 2018 using DNA analysis, was able to identify Pierce's remains.
Following the war, American Graves Registration Service (AGRS) personnel exhumed those buried at the Cabanatuan cemetery and relocated the remains to a temporary U.S. military mausoleum near Manila. In 1947, the AGRS examined the remains in an attempt to identify them. Twelve of the sets of remains from Common Grave 312 were identified, but the rest were declared unidentifiable. The unidentified remains were buried at the Manila American Cemetery and Memorial (MACM) as Unknowns.
In January 2018, the remains associated with Common Grave 312 were disinterred and sent to the DPAA laboratory at Joint Base Pearl Harbor-Hickam, Hawaii, for analysis.
He has now flown home to be buried and was escorted on Tuesday by the Maine State Police and the Brunswick Police Department to Bracket Funeral Home.
Rest easy Private Pierce. You're home.
25 Celebrities Who Have Owned Homes In Maine
From Kittery to Islesboro, some of Hollywood's biggest names have owned homes in Maine. We explore the who and where.
26 Celebrities Spotted in New Hampshire and Massachusetts