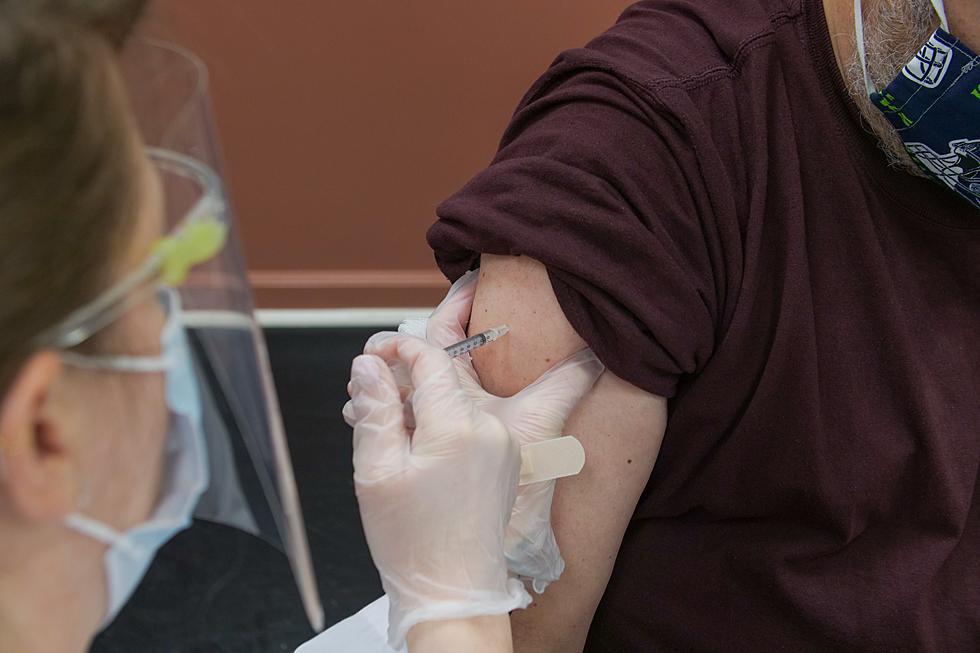 Need A COVID-19 Vaccine? Fryeburg Fair Is Hosting 3 Clinics!
Steven Cornfield/unsplash
The world is working its way back to normal; kids are back in school, for the most part, even though there are some restrictions, concerts are happening, and families are heading out to enjoy fairs and festivals before the snow starts to fall.
If you're in desperate need of a Covid-19 vaccine and fall family outing, but can't find the extra time in your already busy schedule, here is the perfect way to get both done.
According to a Facebook post made by the Fryeburg Fair, there will be 3 Covid-19 vaccine clinics during this year's Fryeburg Fair. Each covid vaccine clinic will offer both the Pfizer and Johnson & Johnson vaccines and the Pfizer booster shot.
The first clinic will be held Monday, October 4th, from 10 am to 2 pm, the second will be held Wednesday, October 6th from 10 am to 4 pm, and the third and final clinic will be held Friday, October 8th, from 10 am to 4 pm. Clinics will be held at Fryeburg Fairs Blue Gate or, as some know it, the Swans Falls Gate.
The 2021 Fryeburg Fair is the last in Maines fair season and will run from Sunday, October 3rd thru Sunday, October 10th of 2021.
2021 Maine Agricultural Fair Dates
Even though it may not seem it, Maine fair season is just around the corner. According to the
Maine Fairs
website, these are the proposed dates for some of Maine's biggest fairs.
10 Marvelous Corn Mazes In Central Maine & Beyond
Check out ten of the best cornfield mazes in Central Maine and beyond. Can you think of a better way to get your exercise and have fun with the entire family at the same time?
Check Out These 15 Wonderful Date Night Spots In Central Maine
Looking for the perfect date night location in Central Maine? 1 or more of these 15 fantastic date night ideas are sure to make that special someone smile. The only question is, Where will you go first?
17 Must-Visit Maine Attractions
Got the day off and you want to take a family road trip, but you are at a loss for where to go? Check out this list of 17 "must visit" Maine attractions.
Hey, have you downloaded our FREE app? If not, you totally should. With the app, you can stream us anywhere at any time; you can also send us messages, win exclusive prizes, and you'll even get the latest breaking news sent right to your phone. Want to download the app right now? All you've got to do is enter your mobile number below, and we'll send a download link right to your mobile device. It's that easy!