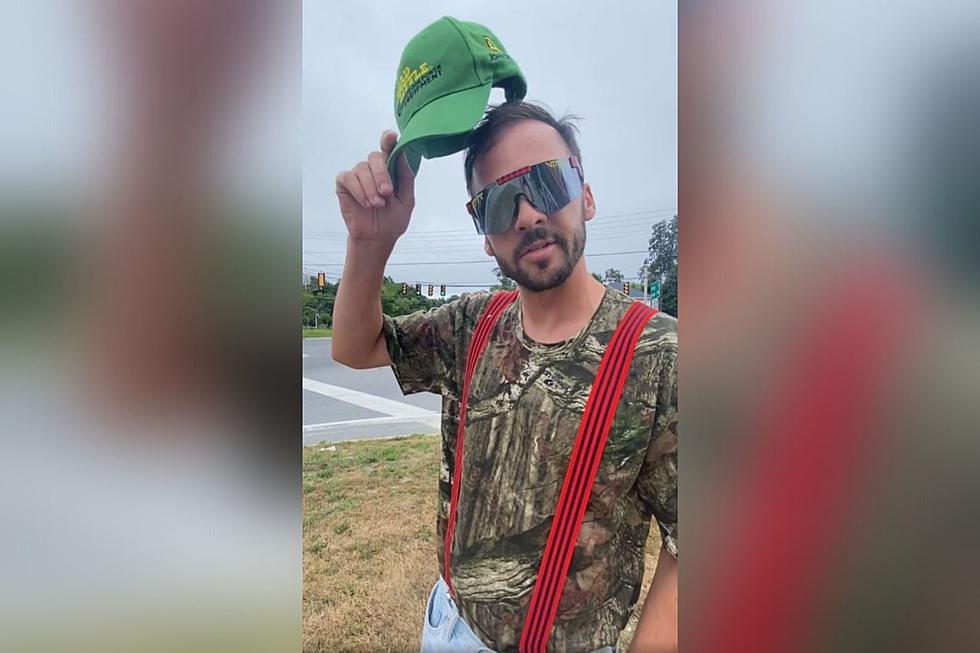 Navigating Oakland Like a Pro: Maine Olympian's Alter-Ego Shares Intersection Insights
Donny Pelletier via Facebook
Donny Pelletier is self-proclaimed as Maine's finest athlete. Some of that might be true, because Donny Pelletier is the alter-ego of freestyle skier Troy Murphy, who competed in the 2018 Winter Olympics, coming in fourth in the Men's Moguls.
His character of Donny Pelletier has been described as "an out-of-control hot dogger with a wicked Maine accent and a penchant for swilling Moxie." His YouTube channel was created in 2018, and he's been posting videos as Donny sporadically over the course of the past four years.
He has even made appearances with Keith Carson on News Center Maine, doing his own ski report. If you listen carefully, I think he uses a work that you can't use on TV, but maybe they let t-ts slip by in the YouTube video.
Here's the last video posted by Donny Pelletier in August of 2022. He's been quiet for a while.
Donny is in Oakland, Maine, at a really messed-up intersection where he gives what he calls a "Maine Intersection Tutorial." Donny is in full Donny gear, too. He's got his camouflage shirt, red suspenders, jean shorts with the fly open, Chad Little Outdoor Power Equipment hat, mirrored reflection sunglasses, and Crocs with socks. All that, and he doesn't even look out of place in Maine.
When all that comes off and he gets into his ski gear, Troy transforms from what looks like a rural Maine Clark Kent into Superman. Just check out these moves!
LOOK: Highest-rated free things to do in Maine, according to Tripadvisor
25 Celebrities Who Have Owned Homes In Maine
From Kittery to Islesboro, some of Hollywood's biggest names have owned homes in Maine. We explore the who and where.